EXCLUSIVE: listen to a track from David Garrett's brand-new album
8 October 2015, 18:26 | Updated: 8 October 2015, 18:31
The brand-new album from the superstar violinist is out later this month. But we've managed to get a track from the recording, exclusively, right here – so you can hear it before anyone else… AND it's one of his own compositions *excited noises*
Here's David Garrett:
Is it any wonder that his new album is called Explosive? Or that this is the cover photo…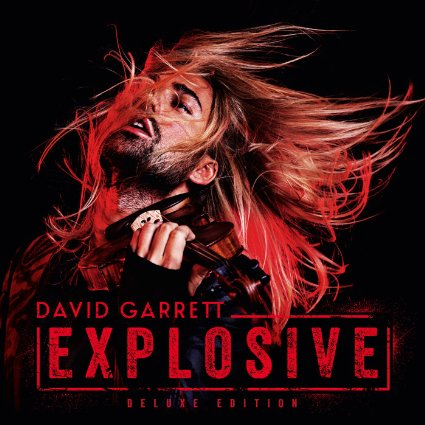 Explosive includes 11 of David's own compositions plus some great classical music – and covers of songs by the likes of Ed Sheeran, Metallica and Eminem. Obviously.
So, without further ado…
Here's an exclusive clip of Midnight Waltz, one of David's own compositions from the album.
David said: "Midnight Waltz is my take on a traditional, beloved genre. While in the process of writing, I felt like using a slightly different approach. Historically a waltz is always known to be very light and positive. I wanted to change that and create something a little bit darker with more depth."
David also said of the album that the tone is "completely different to anything I've ever written… I hope that people will listen to Explosive with the same enthusiasm with which I composed and produced it."
Explosive is out tomorrow, Friday 9 October.