Daniel Barenboim's bespoke piano is an absolute stunner - here's why
14 November 2017, 12:50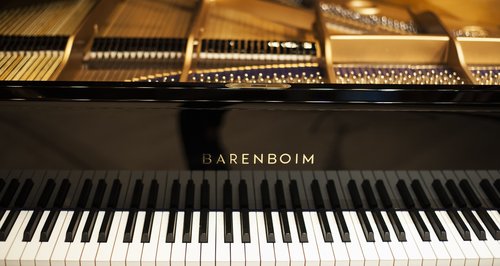 Surely, every pianist's dream would be to have a piano with their very own name on it. The world-famous conductor and pianist Daniel Barenboim now has just that.
Back in 2015 a new, specially commissioned piano was unveiled to an excited scrum of the world's media.
The piano belonged to a living legend of classical music, Daniel Barenboim. On 15 November 2017 the Argentine-Israeli pianist, conductor, writer and political commentator turns 75. We're celebrating on Classic FM with a day of his finest recordings, including an all-Barenboim Classic FM Hall of Fame Hour presented by John Suchet at 9am. You can listen, as ever, on our app, or at classicfm.com
But now to that beautiful piano...
Introducing the Barenboim-Maene Concert Grand
The story of this striking instrument starts with Daniel Barenboim seeing composer Franz Liszt's restored piano in Siena in 2011. The pianist was struck by the difference between the 19th-century instrument – which had straight, parallel strings – and today's modern concert grands, which have diagonally crossed strings.
Inspired by what he saw, Barenboim set to work with instrument maker Chris Maene to create his own instrument.
What makes it different?
The main difference is that Barenboim-Maene piano has straight, parallel strings, rather than the diagonal strings in a modern concert grand piano: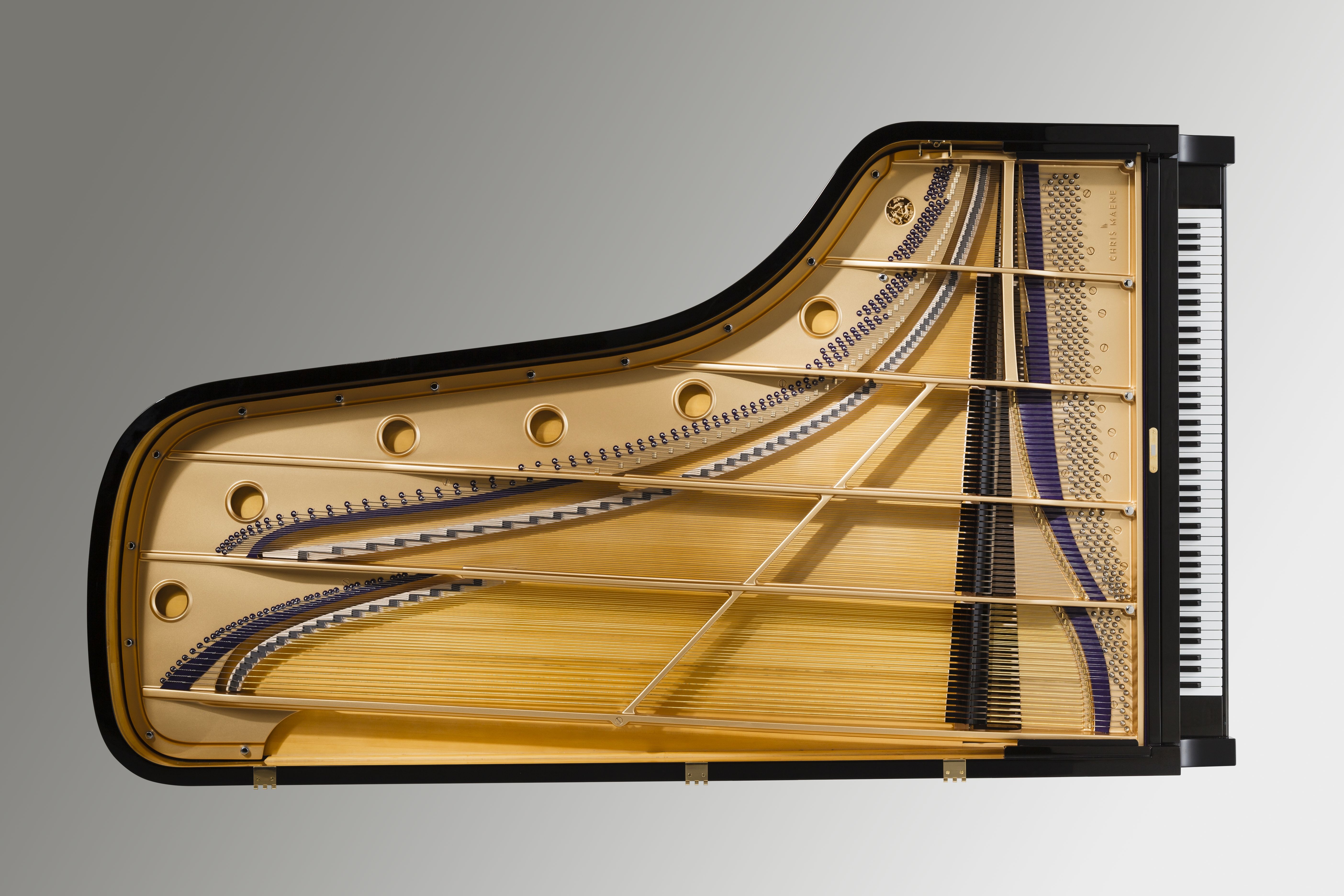 Here's the Steinway, for comparison: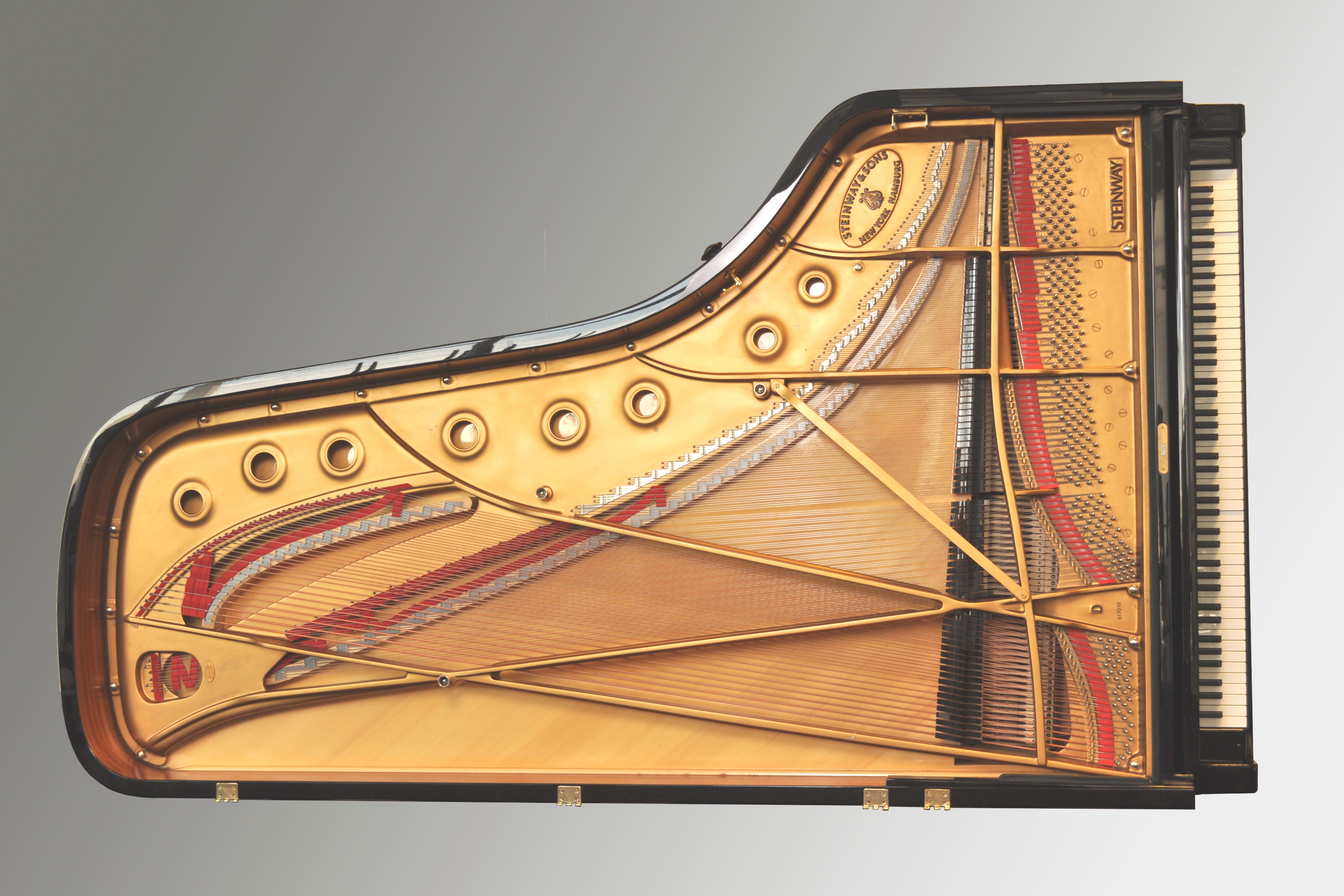 There are also differences in the construction of the soundboard, the ribs and bracings and the iron frame. The strings are also individually attached in the Barenboim-Maene instrument.
'Transparency and tonal characteristics'
Barenboim says: "The transparency and tonal characteristics of the traditional straight-strung instruments is so different from the homogenous tone produced by the modern piano across its entire range. The clearly distinguishable voices and colour across its registers of Liszt's piano inspired me to explore the possibility of combining these qualities with the power, looks, evenness of touch, stability of tuning and other technical advantages of the modern Steinway."
To demonstrate, Barenboim performed a short excerpt from a Beethoven sonata on, first, a Steinway:
And then on his new piano:
'It's like falling in love…'
The pianist-conductor was at pains to stress that the project hadn't sprung from dissatisfaction from his own personal Steinway (which was also on stage at the Southbank Centre):
"In the end it is a question of taste. I have grown to love this [new] piano. Now I want to play everything on it – it's like when you fall in love again you want to go everywhere with that person. I'm like that with this piano. This piano has a different profile, a different sound. Like with string instruments, some people prefer a Guadagnini, some people prefer a Stradivarius."