New show celebrating music and sport to start this week on Classic FM
5 August 2019, 14:07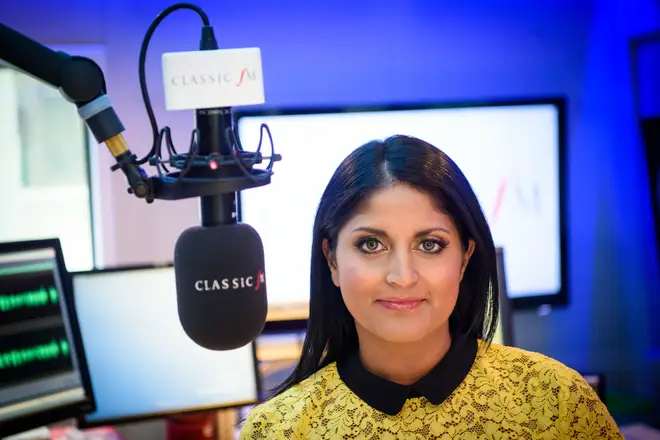 Presented by Karthi Gnanasegaram, Perfect Pitch will bring the worlds of classical music and sport together while welcoming special sporting guests to talk about their love for the two.
Perfect Pitch, a new show celebrating the world of music and sport, starts this week on Classic FM.
Presented by Karthi Gnanasegaram, the four-part series kicks off at 9pm on Saturday 10 August and will explore the links between sport and classical music, while inviting a squad of sporting guests to talk about their love for both.
Karthi's first guest will be former pro footballer and Match of the Day contributor, Ian Wright, who likes to listen to a bit of Brahms, by all accounts.
In an interview with The Telegraph, Karthi said: "He'd come to it because his partner loves the music. And he talks about how Arsene Wenger always had classical music on in his office, so whenever he went there to speak with the boss, they'd compare notes about what was playing."
Read more: The best pieces of classical music used in sport >
Other well known sportspeople making an appearance include England rugby player, Lark Davies, and tennis player Andy Murray.
Read more: The best classical football songs >
Sport and music make a natural pair when we think about how often classical music is used in sports coverage – there aren't many people who don't now know 'Nessun dorma', largely in part due to the 1990 World Cup performance of the aria by Luciano Pavarotti, José Carreras and Plácido Domingo, AKA The Three Tenors – and there are also plenty of sports stars who profess to liking classical music.
"What you come to realise is there is an awful lot of classical music in sport, whether it be singing Jerusalem before Test matches or 'Nessun Dorma' sound-tracking every television montage that has ever been put together about the World Cup," Karthi told The Telegraph.
One of Britain's best-loved sports presenters, Karthi Gnanasegaram, has two passions in life: sport (that goes without saying) and classical music.
She played both the violin and piano to Grade 8, and toured Europe playing the violin with various West Midlands orchestras during her school holidays, and as a student represented the University of Cambridge in tennis and badminton.
She would always listen to Classic FM to calm her revision nerves, and is the perfect person to present Perfect Pitch.
"Looking back, I think my love of classical music was the team," she told The Telegraph. "I loved playing together in an orchestra that did tours in Europe, playing beautiful venues. All that team bonding, that's what I remember most."
Perfect Pitch kicks off at 9pm on Saturday 10 August on Classic FM.