The mysterious life of Giuseppe Verdi: John Suchet uncovers the truth about the great composer
18 September 2017, 17:48 | Updated: 14 February 2018, 11:17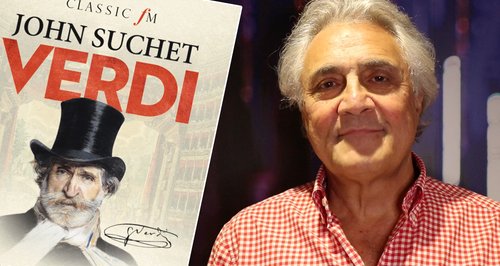 In his new book, Verdi: The Man Revealed, John Suchet attempts to get to the heart of this enigmatic Italian composer. But, as John explains, that's not easy when your subject is determined to keep his private life private.
Giuseppe Verdi was born in Busseto, a town now in Northern Italy in 1813. He would go on to become one of the most famous and prolific composers who ever lived.
He wrote almost 40 operas, most of which are still regularly performed today, and his opera La traviata is arguably the most popular opera ever written.
But, beyond those simple facts, Verdi is something of a mystery, as John Suchet found out while writing his new book Verdi: The Man Revealed. Order the book here. Alternatively, you can download the audiobook on Audible, Amazon and iTunes.
What do we really know about Verdi?
The tragedy of Verdi's life
Verdi suffered more tragedy than any man should have to bear, as John explains:
How the Chorus of the Hebrew Slaves came about…
It's one of the most famous pieces of all time. Here's how it happened.
Why was Verdi nicknamed the Bear of Busetto?
It wasn't because he was soft and cuddly, let's put it like that…
The trouble with La traviata…
The most popular opera of all time almost didn't make it to the stage, as John explains.
Verdi and the poet
Verdi often clashed with the artists he worked with… and everything came to a head one day with the librettist Solera.
How Verdi scandalised the residents of his home town…
All because he was – shock horror – living with a woman to whom he wasn't married.