This pianist plays Liszt on four pianos and it's a full-on workout
21 March 2017, 14:13 | Updated: 21 March 2017, 17:03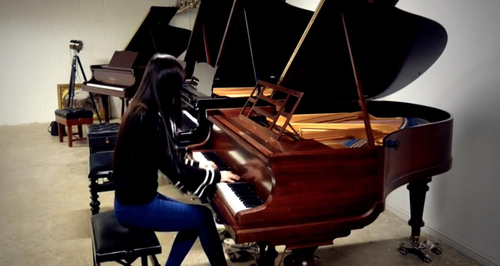 We feel exhausted just watching pianist Sunny Li playing Liszt on four instruments.
Pianist Sunny Li loves making 'fun piano workout' videos in between practicing for her latest piano concerto performance and hopes her lively videos will encourage young people to pick up an instrument.
For instance, there was this one time she played Flight Of The Bumblebee on two pianos at once, and another occasion when she brought her cat to a rehearsal. Stuff like that.

More recently, she was visiting Piano Restorations in Buckinghamshire where she stepped up her piano workout game from two to FOUR, and from Nikolai Rimsky-Korsakov to Franz Liszt. His Tarantella from Années de Pèlerinage, to be precise:
For more from Sunny, check out her website and Facebook pages.