This teenager says he is Franz Liszt's great-great-great-grandson – and we can feel it
30 July 2019, 15:29 | Updated: 22 August 2019, 12:45
This is fascinating: watch the great-great-great-grandson of Franz Liszt playing 'La campanella', just as the great virtuoso would have intended it.
Young pianist Michael Andreas claims to be a direct descendant of actual Franz Liszt (1811-1886), composer of the Hungarian Rhapsodies and classical music's original piano rockstar.
In the video above, the 17-year-old concert pianist plays his great-great-great-grandfather's La campanella (meaning 'the little bell' in Italian) with finesse and agility.
As the third of Liszt's six Grandes études de Paganini, 'The Little Bell' is famous for being one of the most fiendish pieces ever written for the piano.
Find out more about Liszt in David Walliams' Marvellous Musical Podcast >
But Andreas' impressive musical heritage doesn't stop there.
Sophie Menter, a virtuoso pianist and Liszt's favourite female pupil, is also allegedly his great-great-grandmother.
Menter met Liszt in Vienna in 1869, where she quickly became his protégé. The two remained lifelong friends, and the composer himself referred to her as "my only piano daughter".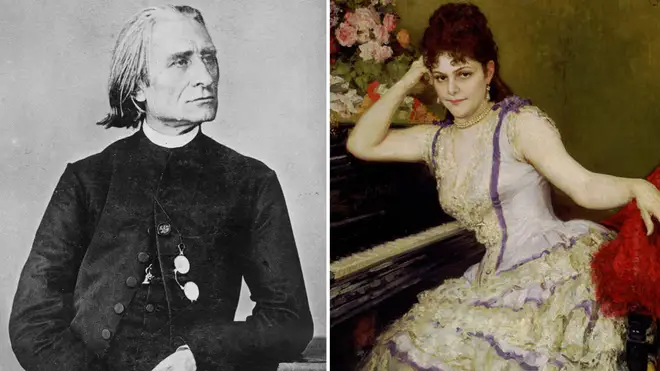 To mark the 100th anniversary of Sophie Menter's death earlier this month, Andreas was invited by the Bayerische Staatsbibliothek to play the virtuoso piano works of his great-great-grandmother and great-great-great-grandfather at Gasteig.
In case you were still wondering whether talent runs in the family…
Andreas, who was the youngest student ever to study piano, singing and composition at the Municipal Conservatory of Barcelona at the age of 13, completed the six-year course in just four years.
And in 2018, Andreas reached the finals of Got Talent Spain, with his own compositions of soundtracks.
Here's a video of Andreas performing at his first ever competition, aged seven: