Some absolute legend has transcribed the amazing musical Handel organ fail
19 March 2019, 17:20 | Updated: 19 March 2019, 17:24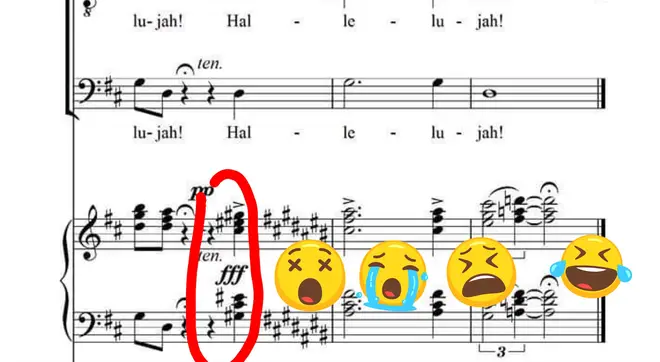 An agonising moment from the organ console, perfectly notated.
This wonderful audio of a performance of the 'Hallelujah' Chorus from Handel's Messiah has been shared online again. It contains one the most excruciating fails. Just listen to this.
The Messiah's Organist's Last Job
It sounds terrible (and hilarious). But what exactly happened? The consensus is, at the climactic point, the poor organist accidentally hits the instrument's auto-transpose button. Everything is sent off-key and panic ensues.
Music geek Scott Hodnett has painstakingly transcribed every note of that fateful plagal cadence, posting it to Facebook. You're doing important work, Scott.
You can see the moment when the auto-transpose struck, sending it all down a semitone, and the not-so-effortless, but eventual recovery back to D major.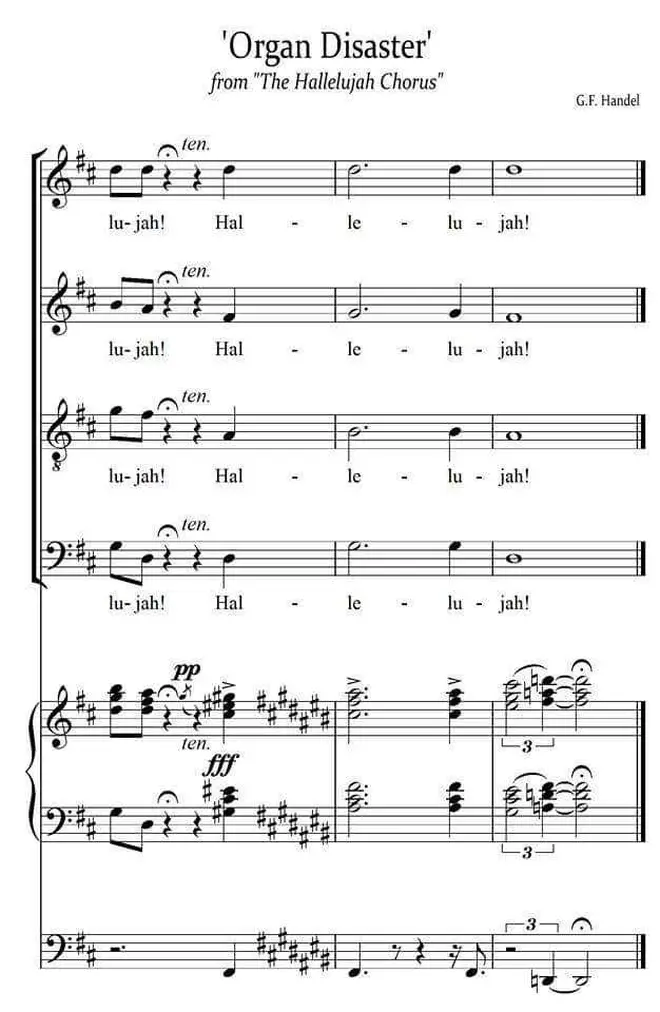 But as we laugh, it's also worth giving our enthusiastic applause to everyone involved – from the choir who held their pitch like troopers, to the organist who eventually found their way back to D major. Hallelujah indeed.