We asked one of the best period instrument groups in the world to give us an in-depth Baroque masterclass
8 June 2016, 16:31 | Updated: 8 June 2016, 16:56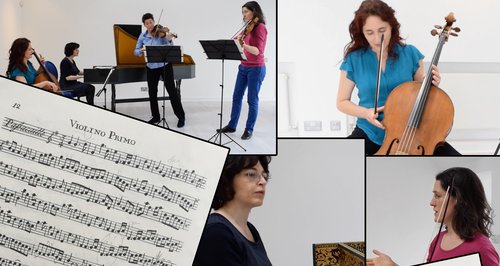 When we had the very brilliant The Brook Street Band at our disposal one afternoon, we decided to ask them ALL THE QUESTIONS about playing early music – from how they know which ornaments to play to what makes their instruments different. Here are their tips…
Here's The Baroque Street Band playing some brilliant Handel:
It's the Passacaille from Handel's Trio Sonata Op. 5 No. 4
Tell us about the instruments you're playing on – what makes them different?
The violins and cello played by The Brook Street Band are substantially different from instruments you'd find in a modern symphony orchestra. We asked violinists Rachel Harris, Farran Scott and cellist Tatty Theo to talk us through the variations.
What's different about the way you play?
It's not just the instruments that are different – there's a whole school of playing that goes with it. We asked Rachel and Farran to explain how they use the bow differently from players in modern symphony orchestras, their use of vibrato and why, for Baroque players, it's all about the right hand…
You probably noticed that there are four musicians playing this 'trio' by Handel…
Carolyn Gibley of The Brook Street Band explains what her role is – and what the numbers above her part (known as figured bass) mean.
What is continuo and why are there two of you? And what's figured bass, while we're at it?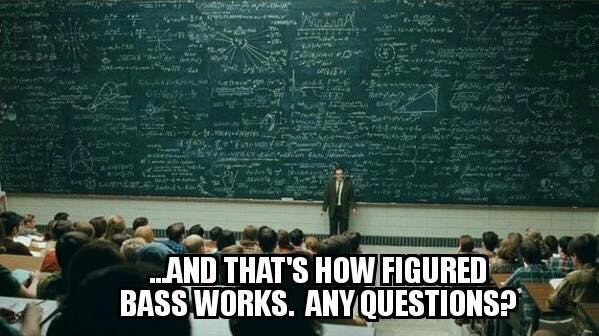 Tatty and Carolyn have been playing together for "many many years" – here's an insight into how their relationship works. And, indeed, what figured bass it…
One specific difference is the use of ornaments…
These aren't written in the score – so how do you know what to play?
And finally – why go to all this trouble?
Piecing together scores, recreating instruments from Handel's time, creating an authentic sound. Carolyn explains why she enjoys discovering and playing this music.
You can hear The Brook Street Band live at Wigmore Hall on Sunday 17th July, 7.30pm. And their latest recording – of music by Handel – is out now.