'Tales from the Loop': we reveal the Amazon series' cast, trailer and soundtrack by Philip Glass
3 April 2020, 17:12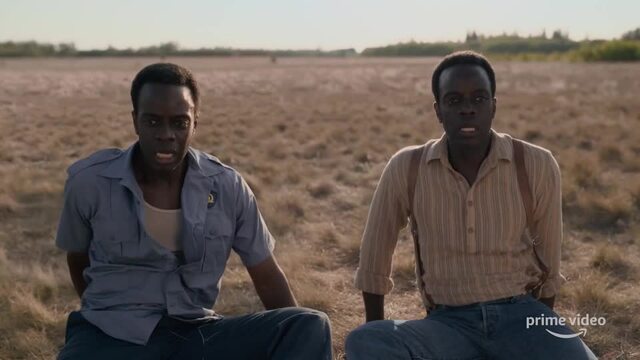 Watch the Tales From the Loop official trailer
Amazon Prime's new sci-fi series has a gorgeous score to match – no surprise, as it's by great minimalist composer Philip Glass. Here's all you need to know about the score, cast and release date.
Tales from the Loop is Amazon Prime's new sci-fi series based on Simon Stålenhag's artbook of the same name.
Stålenhag's book is filled with paintings which imagine the mind-bending adventures of the people who live above "The Loop", a machine built to unlock and explore the mysteries of the universe.
Starring Oscar-winning actor Jonathan Pryce (Two Popes), Rebecca Hall (Iron Man 3) and Paul Schneider (Parks and Rec), it's a potential new binge-worthy series with a gorgeous score by Philip Glass to match.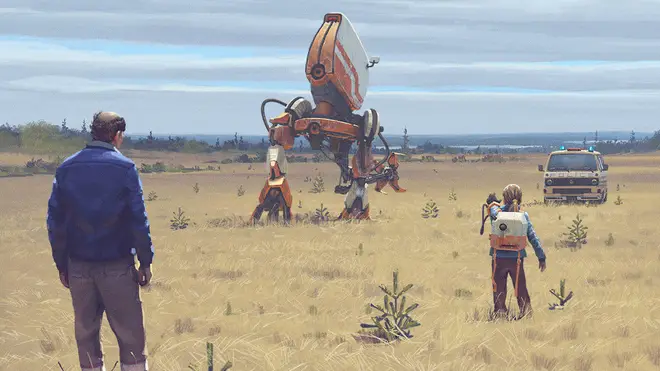 What's the soundtrack from Tales from the Loop?
Tales from the Loop marks minimalist composer Philip Glass's (The Hours) first ever TV score. Paul Leonard-Morgan, who collaborated with Glass on the score, describes working with the musical great as "an incredible experience".
The recorder (that's the instrument you tooted away on at school, not the piece of audio equipment) is the central instrument in their score, representing the otherworldly 'Loop'.
By bringing Glass on board, producers wanted to create a beautiful, melodic listen – something that stood the test of time.
In the very first episode, an old Swedish folk song has been adapted and is sung by the main character. Philip Glass says: "I've always tried to collaborate with people from many disparate perspectives; everyone from indigenous musicians to electronic musicians have expanded my musical sensibilities.
"Working with Paul was no exception and the intersection of our two styles has produced a score both unexpected and familiar that accompanies the series beautifully."
Listen to the soundtrack here.
What's the release date for Tales from the Loop?
Tales from the Loop is out today, Friday 3 April, on Amazon Prime Video.