Paul McCartney confirms Glastonbury headline slot with cryptic photo of composer Philip Glass
18 November 2019, 17:12 | Updated: 18 November 2019, 17:46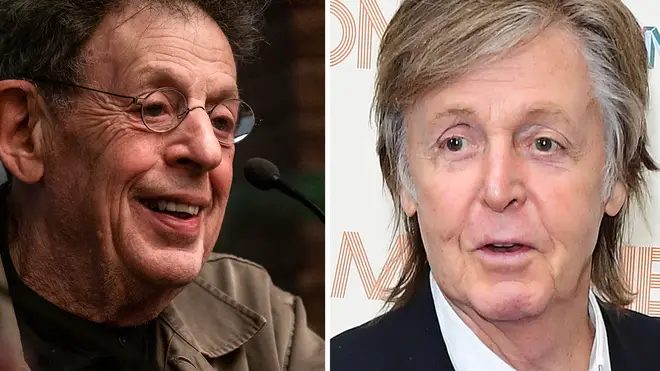 There's nothing like a Glastonbury rumour – and now the Internet's interest has been piqued with a cryptic line-up clue from former Beatles frontman Paul McCartney.
Paul McCartney took to Twitter to tease an upcoming gig today.
Pretty big as they go: he was plugging his now-officially-announced headline appearance at Glastonbury next summer (2020).
And he did it in an ingenious way.
McCartney tweeted a composite image of composer Philip Glass, actor Emma Stone and singer Chuck Berry, and fans speculated like wildfire ("This new Ben & Jerry's flavour sounds awful", one witty Tweeter quipped).
They didn't have to speculate for long, though. Look at the surnames.
Glass. Stone. Berry.
Yep. McCartney used one of the greatest living composers to help tell the world he'll be headlining Glastonbury 2020.
Read more: Here's why Glastonbury could have been a classical music festival >
*Minimal* (see what we did there?) effort, maximum effect, we reckon.
Well played Macca. Here's what Twitter had to say:
This new Ben & Jerry's flavour sounds awful.

— Guy Pratt 🇪🇺🕷 (@guypratt) November 18, 2019
People in glass houses shouldn't chuck stones.

— McLunky (@iamgoggs) November 18, 2019