Adorable toddler has the most beautiful reaction to Bruch's violin concerto
10 February 2023, 17:54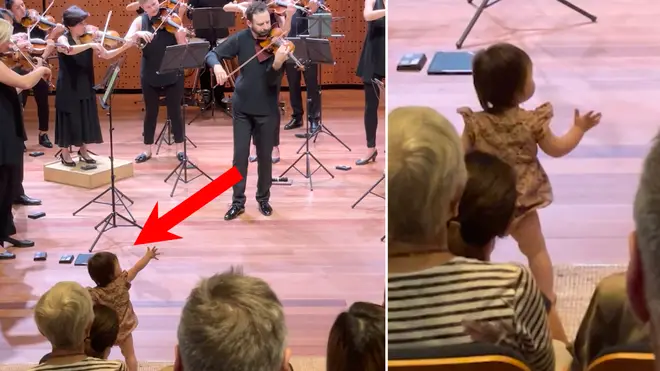 This youngster gives us a pure reaction to a great violin concerto, unfolding just a few feet in front of them.
A little toddler had the most wonderful, awed reaction to a great violin concerto.
The moment of musical wonder happened during a relaxed performance in the Australian Chamber Orchestra's Sydney harbourside home, The Neilson. The orchestra was joined by violin soloist Ilya Gringolts for Bruch's famous concerto.
Read more: Toddler moved to tears hearing his sister play Beethoven's Moonlight Sonata on piano
And during the soaring lines of the concerto's slow movement, a toddler, perhaps having one of their first encounters with a romantic violin concerto, couldn't resist getting involved with the music.
With a hand raised the toddler reaches for the music, before returning to crawling in front of the famous orchestra. What a beautiful little moment.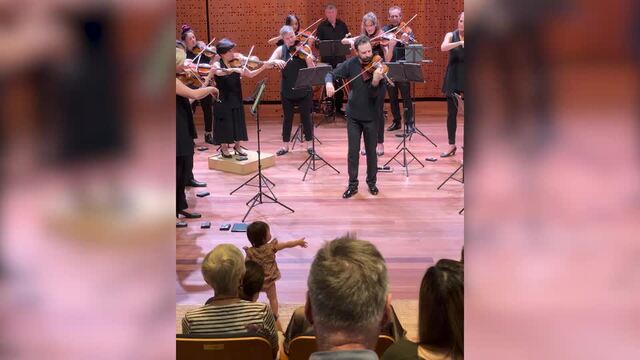 Toddler meets the Australian Chamber Orchestra, and the Bruch Violin Concerto
When the footage was shared on the orchestra's Instagram channel, many leapt to comment on the musical encounter. "Heartwarmer of the day!", "What an incredible experience for that tiny musician" and "never too young", viewers said.
The orchestra's relaxed performances are presented with flexible seating, adjusted lighting and sound levels, and a quiet space to chill out. Their hope is to make the music accessible to people on the autism spectrum, people with sensory sensitivities, people with disability and access needs, as well as parents and carers with babies looking for an informal, daytime experience.
And by the look of the audience's reaction at this performance, they also welcome budding, expressive conductors of all ages.
On Monday 13 February the orchestra will announce its April-August program, including its next series of ACO Relaxed Performances. If you're in Australia and fancy having your own encounter with the music, do sign up to their newsletter for more, and exclusive pre-sale access to tickets.