One of the world's greatest pianists came to Classic FM, so we made him play our silly, pink toy piano
23 April 2015, 16:17 | Updated: 17 June 2015, 11:34
He's one of the world's finest keyboard virtuosos - and he composes, paints, writes and is brilliant on Twitter - a true Renaissance man. But can Stephen Hough master our pink piano? We wanted to find out.
The pianist
He's one of this country's finest virtuosos, who's pretty much graced every great concert hall.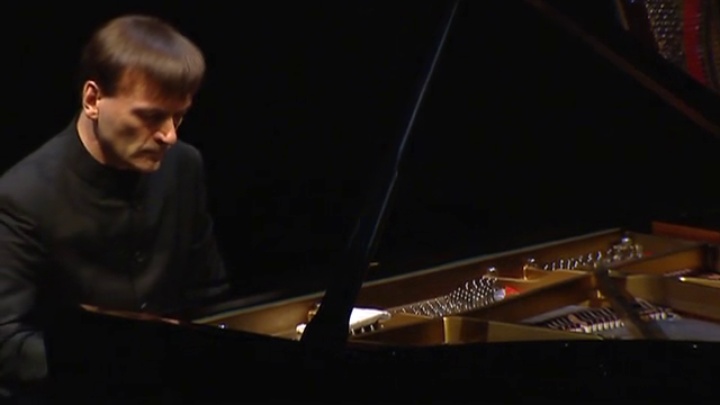 The piano
Sorry Stephen, we don't have a Steinway at Classic FM Towers. But fortunately we've arranged delivery of another instrument.
A closer look at our gorgeous piano
Beautiful instrument, arty photo. We know.
The virtuoso takes his seat...
Behold its amazingness. We're sure this best-selling, Gramophone Award-winning pianist will make it sound incredible.
He pressed a button or two
And then Tchaikovsky resounded.
We got a bit of a back-story
OK, this was a bit surprising. It reminded him of his first piano.
And then he hit us with a concerto
Stephen Hough thunders out the first subject of Grieg's piano concerto (sort of)
And more Grieg
This time one of his lyric pieces. The composer famously wrote his piano music on a small upright instrument, this is just silly, though.
If you liked that Grieg...
Stephen has a stunning new release of the composer's exquisite Lyric Pieces on Hyperion Records. Played on a proper, beautiful sounding piano (you'll be delighted to hear)