We asked a star classical pianist to critique Justin Bieber playing Beethoven's 'Für Elise'
19 January 2016, 15:22 | Updated: 19 January 2016, 17:16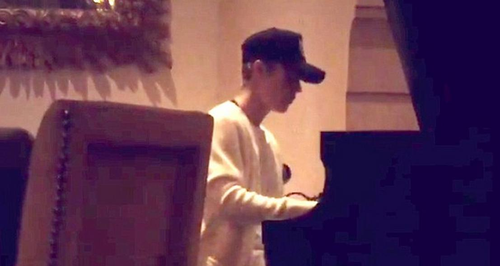 The pop superstar was recently filmed at a hotel piano bashing out Beethoven's Bagatelle No. 25 in A minor. We asked great virtuoso Stephen Hough to give his verdict.
Justin Bieber recently took to the piano in the lobby of a Beverly Hills hotel, playing a few bars of the famous Beethoven miniature Für Elise. The 21-year-old Canadian singer's impromptu performance was filmed by onlookers - shared widely on social media.
Any new performance of this lyrical Beethoven Bagatelle naturally catches our attention, so we enlisted the help of Stephen Hough to provide a critical opinion.
Stephen Hough's verdict
After viewing Bieber's reading, Hough said: "Well, there's not much Beethoven there, but there's a nice, loose sense of improvisation, a teasing of the phrase."
The British virtuoso continued, saying that Bieber's Beethoven mirrored his vocal sound. "It actually sings like he does - rather than sounding like someone playing the piano".
Hough also added: "It's only a tiny snippet, but I'd be interested in hearing more"
Justin, we say bravo and keep it up. Here's Stephen Hough playing Rachmaninov's Piano Concerto No. 3, should you wish to continue on your pianistic journey.