Sir Mark Elder: 'People need to shout from the rooftops, "This is a great musical nation!"'
21 April 2017, 13:26 | Updated: 21 April 2017, 13:51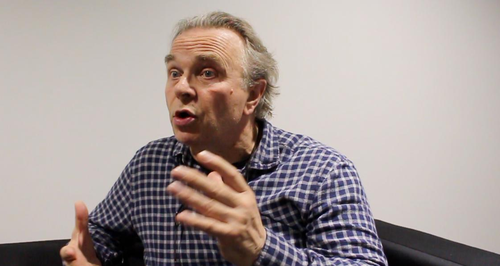 We chatted to Sir Mark Elder about the importance of music in today's society, and he told us how conducting is like marinading...
Sir Mark Elder may be turning 70 this year, however, his list of achievements is continuing to grow.
Sir Mark is one of the foremost musicians (bassoon and keyboards) of his generation. After a career that has taken him from Cambridge to Australia and many places in between, he now leads the Hallé Orchestra, a role he took on in 1999.
Classic FM spoke to Sir Mark Elder during the rehearsals for the Opening Celebration Concert of The Stoller Hall, a new and innovative performance space situated within Chetham's School of Music in Manchester. He told us about his earliest musical memories, 'marinading music', what advice he would give to the young students of Chetham's School of Music and beyond, and his thoughts on the role of music and music education in our current society:
"I started to conduct when I was an undergraduate, and of course I was terrible, but I learned quite fast, instinctively, intuitively... I felt like I wanted to keep at it."
"The greatest music needs to live inside us - and I call this marinading, like when you do a chilli con carne - you put in a bit, stir it and let it sit. We have to do that with conducting and interpreting music."
"It's important to keep in contact with what made us become musicians and not to lose the sense of joy and commitment to bringing music into people's lives."
"I hope people realise that when things are hard we need music more, not less."