Women could finally be allowed to wear trousers in the oldest US orchestra
18 June 2018, 12:47 | Updated: 18 June 2018, 12:51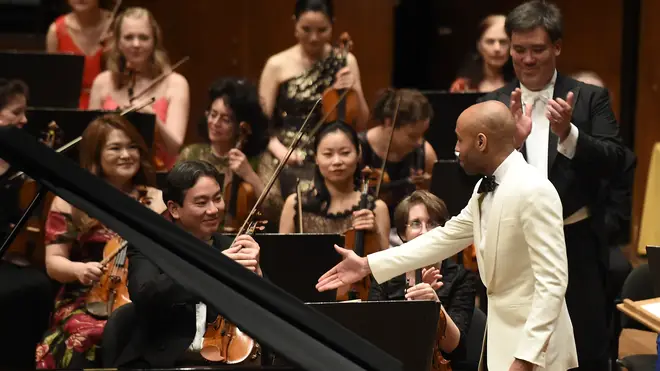 The oldest American orchestra, the New York Philharmonic, is thinking about changing its dress code for women musicians.
The New York Philharmonic, which is in its 176th season, currently requires women musicians to wear floor-length black skirts or dresses for formal evening concerts.
Read more: Why the heck do musicians always perform in black?
The Philharmonic is the only major US orchestra that does not allow women to wear trousers at their main ticketed events. Currently, trousers are only permitted at matinees, outdoor performances, concerts of contemporary music or concerts for young people.
But that could soon change. A discussion to change the orchestra's dress code has been opened up, following complaints from women musicians that the dress regulations are unfair and impede their ability to perform comfortably.
The orchestra, founded in 1842, is also discussing a change to its rule requiring men to wear white tie and tails.
Read more: When were women first allowed to join the orchestra?
Leelanee Sterrett, a 31-year-old horn player who joined the orchestra in 2013, has been discussing modernising the dress code with the orchestra's management. She told the New York Times: "It's a little bit strange. I think we would like to see it changed, and soon. And not just changed to allow pants [trousers], but to make more of a broad statement of what it means to be dressed."
In other major US orchestras, women's dress regulations are more relaxed. The San Francisco Symphony now gives women the option of wearing all-black dresses, long skirts or pantsuits.
Deborah Borda, the Philharmonic's president and chief executive officer, added that the discussion of updating the dress code "has been a really good dialogue".
She told the New York Times: "A lot of orchestras have tried different takes on men's and women's formal wear. It hasn't been entirely successful."