Maestro Mariss Jansons was given an almighty and heartwarming birthday surprise from his orchestra
15 January 2016, 10:08 | Updated: 30 January 2016, 10:44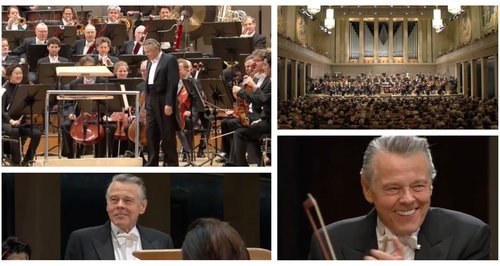 The Latvian conductor thought he was just walking to the podium for another concert, when this happened.
Jansons, the chief conductor of the Bavarian Radio Symphony Orchestra, was turning 73. So, with a little coordination from their Concertmaster, the orchestra planned something for both maestro and audience.

A video shared on the orchestra's Facebook page shows Thursday night's concert. The orchestra tunes and the audience are still. However as the Jansons walks on stage, brass and woodwind launch into a grand arrangement of Happy Birthday, with the conductor showing his surprise and amusement with a slightly embarrassed grin.
The rest of the concert included Rachmaninov's eoic symphonic poem "The Bells" and Korngold's violin concerto. Conducting those stunning works seems a nice way to spend your birthday too. Happy birthday, Maestro!