Mariss Jansons issues apology for 'undiplomatic and counterproductive' comments about female conductors
27 November 2017, 16:04 | Updated: 27 November 2017, 16:09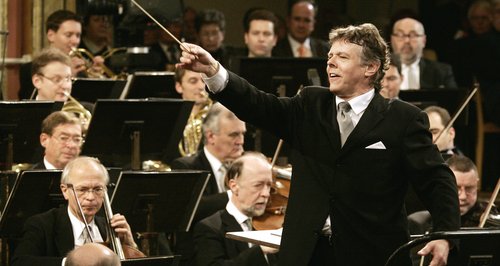 The conductor has released a statement, following accusations of sexism.
Last week, the chief conductor of the Bavarian Radio Symphony Orchestra and conductor emeritus of the Royal Concertgebouw in Amsterdam created a stir on social media after comments he made to The Telegraph.
In the interview, the Latvian maestro was asked about the increase in female conductors over the last few decades. Jansons replied: "I grew up in a different world, and for me seeing a woman on the podium… well, let's just say it's not my cup of tea."
His comments provoked an outcry on social media:
Really?! How disappointing! Are we too unladylike like for his taste? I thought we had moved on from such blanket statements. Would be good to be judged on whether we can communicate our musical intentions - that's all. https://t.co/IJVf1530I6

— Alice Farnham (@BatonAlice) November 23, 2017
In a statement issued via the Bavarian Radio Symphony Orchestra, Jansons sought to clarify his statement.

"I come from a generation in which the conducting profession was almost exclusively reserved to men. Even today, many more men than women pursue conducting professionally. But it was undiplomatic, unnecessary and counterproductive for me to point out that I'm not yet accustomed to seeing women on the conducting platform.
"Every one of my female colleagues and every young woman wishing to become a conductor can be assured of my support, for we all work in pursuit of a common goal: to excite people for the art form we love so dearly – music."
Last Friday, the Royal Philharmonic Society awarded Jansons the society's Gold Medal, putting him in the company of Martha Argerich, Simon Rattle and Mitsuko Uchida.