The King's Singers say Christian college students 'came out' to them after shock concert cancellation
9 March 2023, 12:20 | Updated: 9 March 2023, 16:06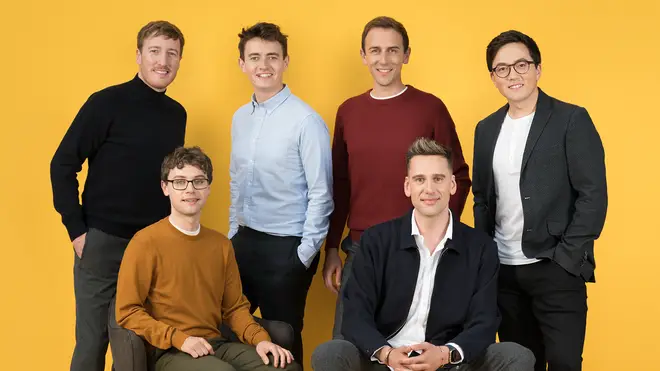 Two members of The King's Singers have shared their experience after their Florida college concert was cancelled abruptly due to concerns over the "lifestyle" of members of the ensemble.
Edward Button and Patrick Dunachie, two members of the Grammy Award-winning a cappella vocal ensemble, The King's Singers, have spoken out after Pensacola Christian College in Florida cancelled their concert at just two hours' notice in February this year.
"We've had nothing like this before," Dunachie told breakfast news host Kay Burley on Sky News. "In the group's 55-year history, the only things ever to have cancelled a concert are weather, pandemics, and war."
"We were ready to perform for 5,000 people," Dunachie continued.
Button added: "It felt like the rug had been pulled from underneath our feet."
Read more: The King's Singers say Christian college cancelled their concert over 'concerns about sexuality'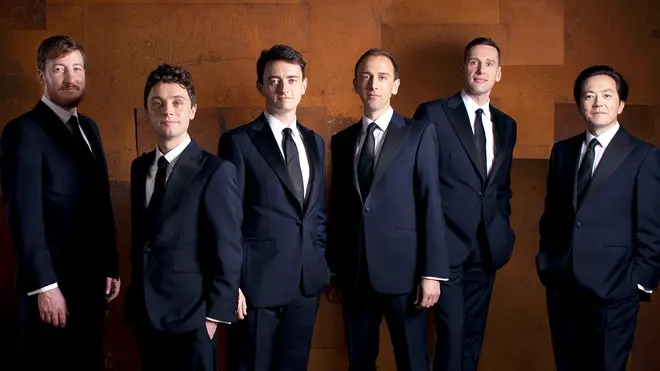 News of the shock cancellation reached an international audience when The King's Singers shared a statement on social media, in which they said that the college had expressed "concerns over the lifestyle" of members of the leading UK vocal ensemble.
The singers said that after being contacted directly by students from the college, it became clear to them that these concerns related to sexuality.
"We started getting messages from members of the college through our social media and emails to say sorry, that it wasn't their Christianity that was being shown here, and that they didn't agree with the decision," Button said.
"There were even people that came out to me on Instagram, saying how difficult it was to be a part of that college."
Steal Away | The King's Singers at St Martin in the Fields | Classic FM
The two countertenors told Sky News that they'd conducted "a wonderful afternoon workshop" with two of the college's choirs, before one of their members was called away during their soundcheck, around two hours before their concert was due to start.
"We were all a bit nervous as to what was happening," Button said.
Ten minutes later, their colleague returned, and the ensemble gathered in a side room where it was revealed that one of the principals of the college had told them the show was cancelled.
Read more: The King's Singers perform 'Greensleeves' with sublime harmonies in a London church
Grammy award-winning acapella group @kingssingers had their concert at a Florida Christian college cancelled last minute over the sexuality of some of its members.

Eddie and Patrick say students apologised after the incident, with some even coming out to them. #KayBurley LT pic.twitter.com/ERTkKYxWan

— Kay Burley (@KayBurley) March 9, 2023
The vocal ensemble received praise from wide corners of the Internet for their statement, which baritone Roderick Williams called "a masterclass in dignified restraint".
Pensacola Christian College shared a statement of its own, in which it said it "cannot knowingly give an implied or direct endorsement of anything that violates the Holy Scripture".
The college also clarified that the artists "were given full remuneration".
The King's Singers are one of the UK's leading a cappella vocal ensembles, founded in 1968 by six recent choral scholars from King's College, Cambridge.
In addition to two Grammys and one Emmy award, they have appeared at many of the world's major festivals and venues, and champion new music having commissioned over 200 works by composers including Eric Whitacre, Judith Bingham, John Tavener and more.