Gustavo Dudamel: 'I say this to Venezuela: the light at the end of the tunnel is in sight'
25 February 2019, 11:01
LA Philharmonic conductor discusses Venezuela crisis at Oscars
Speaking to reporters on the Oscars red carpet, the Venezuelan conductor was optimistic about the crisis engulfing his home country
Venezuela is currently in the grips of a crisis caused by a power struggle between President Nicolás Maduro and opposition leader Juan Guaidó
Speaking to reporters ahead of the Oscars ceremony, where he later conducted musicians from the LA Philharmonic Orchestra in the In Memoriam section of the ceremony, Gustavo Dudamel struck an optimistic note.
"My country is going through a terrible crisis. This situation which we have to leave as soon as possible. Enough of so much indifference and insolence.
"I think that most people are demanding a change and this change has to be given. I say this to my Venezuelan brothers: the light at the end of the tunnel is in sight. We're very close, with faith and conviction, we will set ourselves free."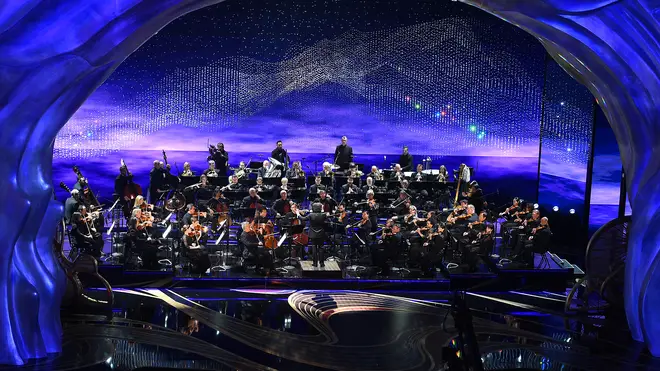 Dudamel went through Venezuela's famous El Sistema programme of musical training, set up by José Antonio Abreu.
He is now in his 19th year as music director of the Simón Bolívar Symphony Orchestra, the orchestra made up of musicians from El Sistema.