Gustavo Dudamel does not do politics – Venezuelan maestro slams his critics
30 September 2015, 12:45 | Updated: 1 October 2015, 16:48
The world-famous maestro has shown a reluctance to comment on the murky politics and poor human rights record of his home country – a stance that has disappointed many in the music world and beyond
The background
Gustavo Dudamel is one of the world's most famous conductor and is currently Music Director of both the LA Philharmonic and the Simón Bolívar Symphony Orchestra.
He's also a product of the country's high-profile and highly successful El Sistema, a government-backed programme that provides free music education for more than 700,000 children.
The key point there is that the scheme is government-backed.
So why are people upset with Gustavo Dudamel?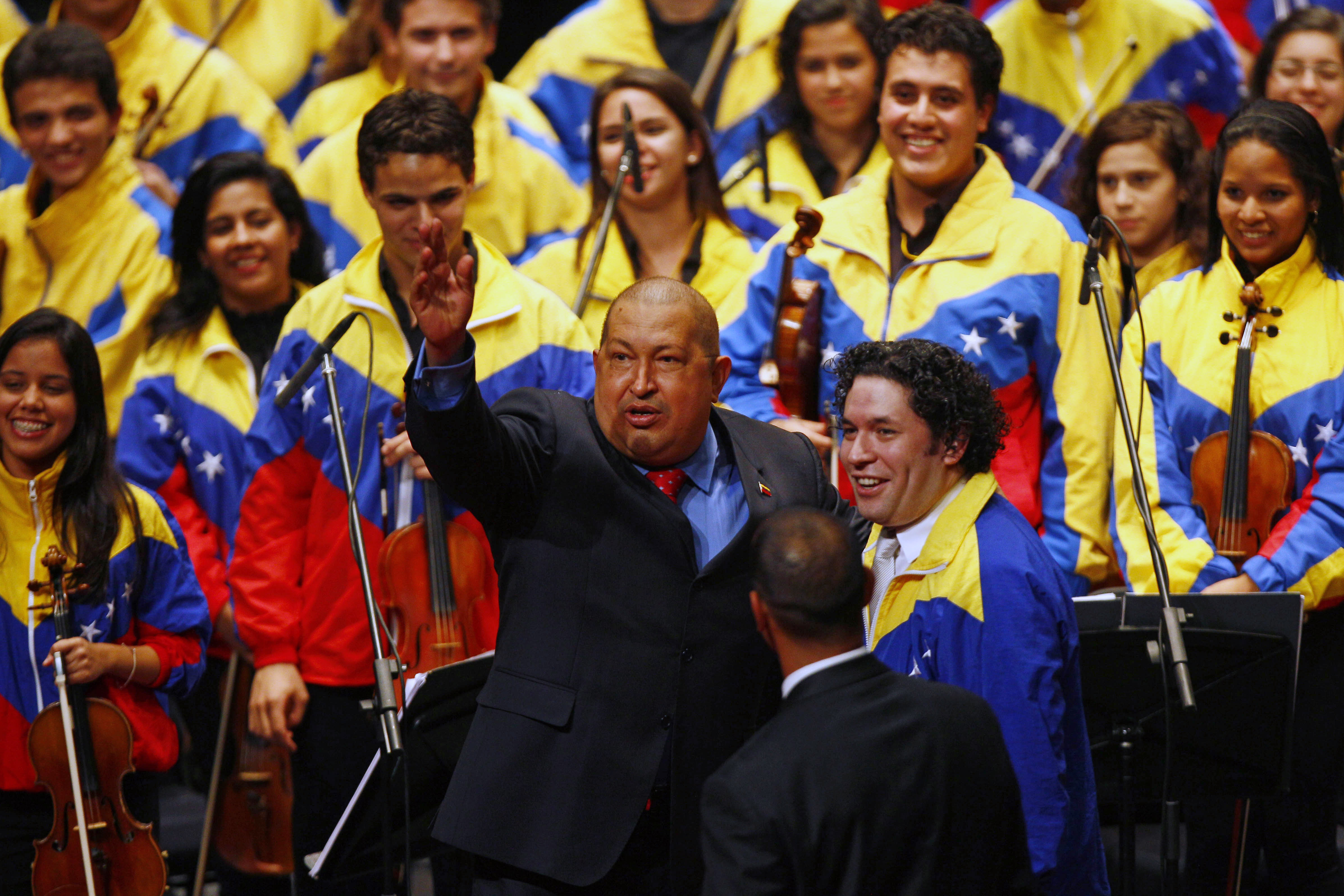 Pictured: Gustavo Dudamel with Hugo Chávez in front of the Simón Bolívar Symphony Orchestra in 2011. AP images
Venezuela is plagued by a high murder rate, violence and corruption – especially in the realm of politics.
In recent years Gustavo has come under-fire for his reluctance to speak out about Venezuela's politics and human rights record. In 2013, he also performed at the funeral of Hugo Chávez, the former president of Venezuela much criticised for eroding civil liberties in the country.
Gustavo's fellow Venezuelan, pianist Gabriela Montero (below) has criticised the conductor for refusing to comment on the political situation of their home country.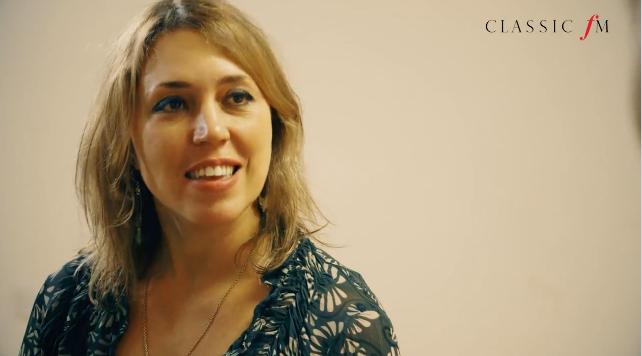 She's argued that El Sistema is an instrument of propaganda and describes the conductor's involvement as "collaboration".
Gustavo was criticised in February last year for continuing to conduct a concert for Venezuelan President Nicolás Maduro while security forces violently repressed student demonstrations nearby.
"Now I wish to speak for myself"
This week, in an article for the Los Angeles Times, Gustavo has answered back, saying: "Many have tried to define me and my political beliefs, or to tell me what I ought to believe. Now I wish to speak for myself".
"To those who believe I have been silent too long, I say this: Do not mistake my lack of political posturing for a lack of compassion or beliefs.
"My music is my voice, and my orchestras play for all people of the world who seek a better future. I raise my baton for opportunity, unity and hope. Listen carefully and perhaps you will hear it too."
"I have respect for Venezuela's leaders"
Gustavo went on to write: "I have respect for Venezuela's leaders and the offices they hold, although, again, I do not agree with every decision they make."
He praised the government-backed El Sistema scheme, saying:
"It is important to note that every Venezuelan government since 1975 has supported El Sistema, and that the current government has increased the program's reach in the last three years…
"Everything that I am and everything that I have achieved is a direct result of my participation in El Sistema."
But why has Gustavo Dudamel spoken out now?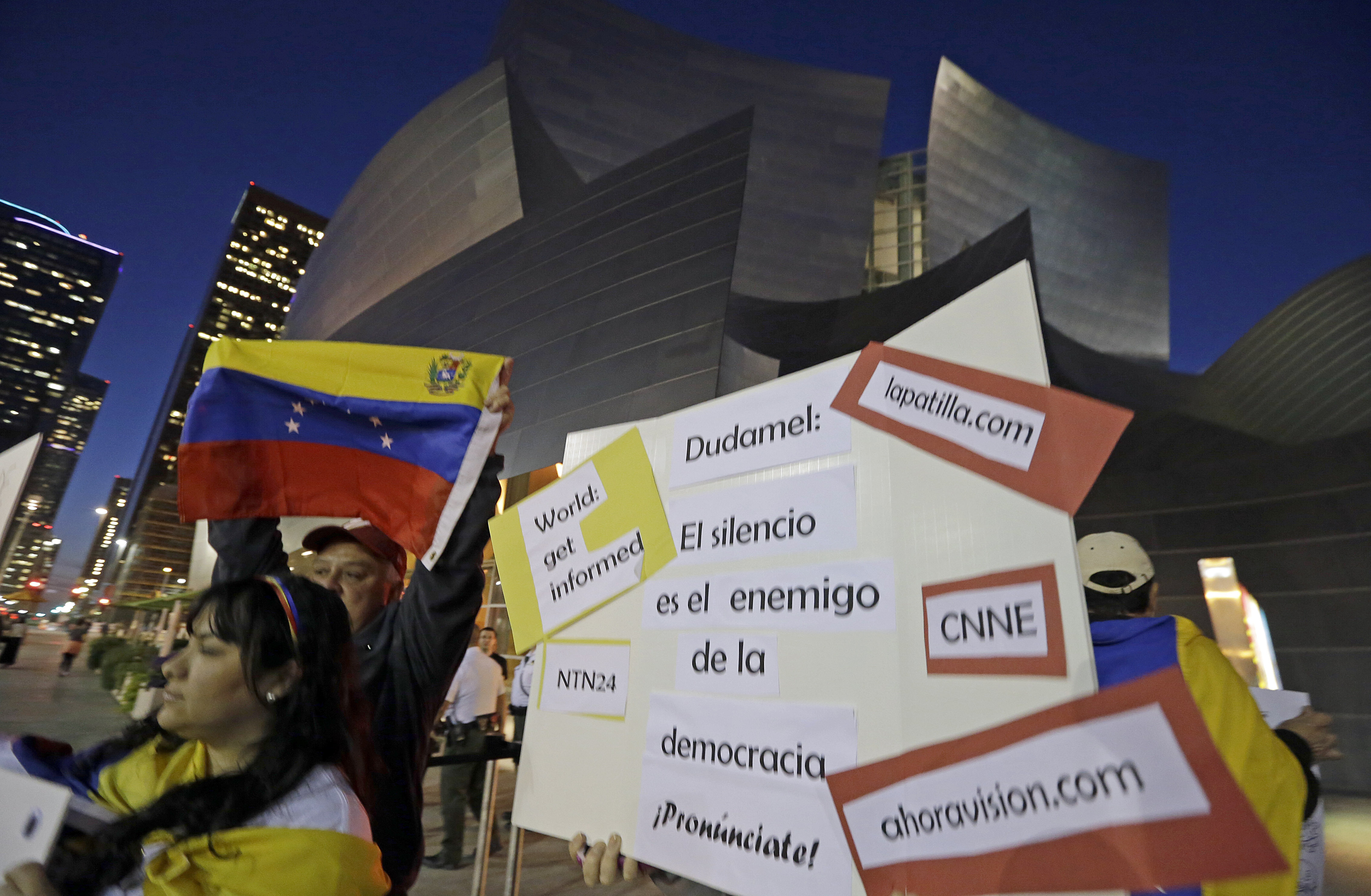 Pictured: protestors outside the Walt Disney Concert Hall in Los Angeles, ahead of a performance by Gustavo Dudamel and the LA Philharmonic, in 2014. AP images
Gustavo's comments come on the eve of a series of performances of the complete Beethoven symphonies, which will bring together the LA Philharmonic and the Simón Bolívar Symphony Orchestras.
And he's braced for a repeat of the protests which took place outside the Walt Disney Concert Hall in LA back in 2014, when protestors felt that the conductor should have spoken out against Venezuelan's president, Nicolas Maduro.
"I am not naive about the political stage these performances might create," he says. "It is possible that protesters will attempt to use the concerts to signal their support for or opposition to government policies in Venezuela."
While stating that he deeply respects peaceful protest, Gustavo insists that he will not publicly take a political position or align himself with one point of view or one party in Venezuela or in the United States.