Listen to the Story of Decca podcast from Classic FM
24 December 2019, 10:49 | Updated: 24 December 2019, 11:30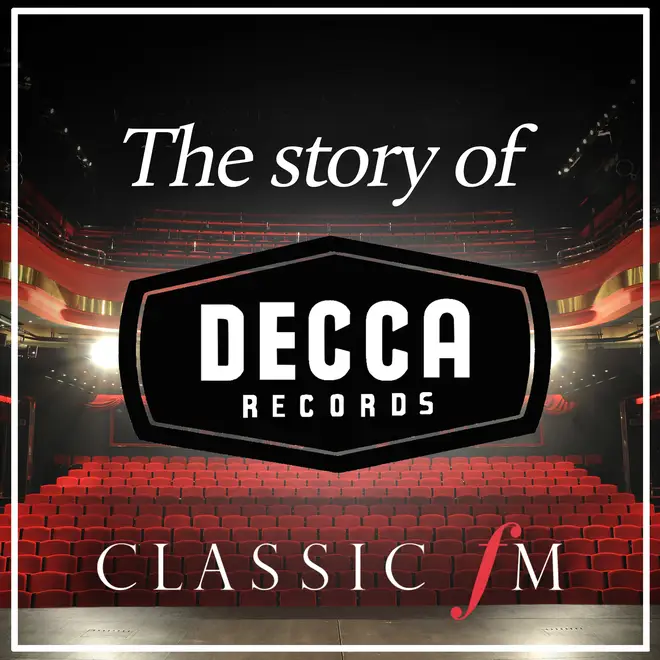 Darren Henley explores the legacy of the iconic record label in conversation with Decca's Dickon Stainer and Rebecca Allen.
Darren Henley presents a fascinating podcast exploring the history of iconic record label, Decca, which turned 90 this year.
In conversation with Decca's President, Rebecca Allen, and President and CEO, Universal Classics and Jazz, Dickon Stainer, Darren explores key moments in the label's history, asks what makes it different, and celebrates the artists that have made Decca such an important part of music history.
"We feel older than 90," Stainer says. "We feel like we're 100 – it feels like we've scored 100 in cricket. It feels that good to be 90.
"It's been an amazing anniversary and we've been reminded with all the amazing things Decca has done."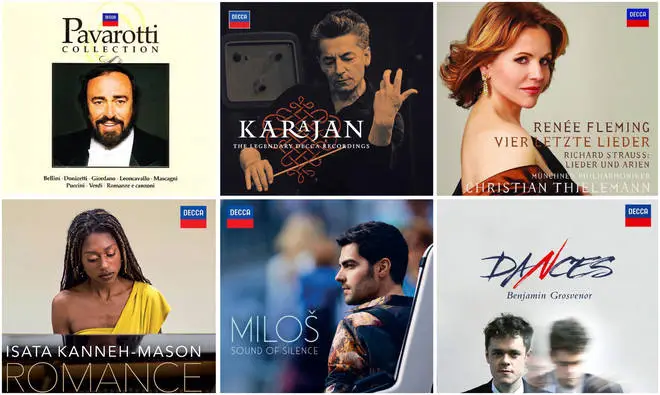 Read more: Discover the story of Decca Records in our special five-part series >
Decca has recorded everything – from Churchill, Shakespeare and the Royal Weddings, to The Rolling Stones, David Bowie and Luciano Pavarotti.
"I think we're one of the most culturally relevant labels that's ever been seen in the UK,' says Decca's President, Rebecca Allen.
In terms of picking repertoire for the label, Allen puts it down to a gut feeling. "It's a feeling we have, sometimes that something is non-traditional; left of centre; something unique. To quote our old boss, Bill Holland, something at the front of a queue, not at the back of a queue."
The podcast covers Decca's work with Nicoletta Mantovani on the Luciano Pavarotti anniversary in 2019.
"There was a Ron Howard movie made about the life of Pavarotti, and it was incredible for us to be part of that journey, and to be working so closely with Nicoletta and Pavarotti's family," Allen says.
"Pavarotti was with us for 40 years and is still part of our everyday lives. This year we woke up every day thinking about Luciano Pavarotti and that kind of legacy is what we aspire to."
Read more: Nicoletta Mantovani – 'Luciano had a deep love for all human beings' >
Read more: Meet Lise Davidsen, the Norwegian soprano described as having "a voice in a million" >
Decca recently signed soprano Lise Davidsen – who Stainer describes as "probably the greatest soprano in the world" – and works with brilliant artists like MILOŠ, Sheku and Isata Kanneh-Mason, and Benjamin Grosvenor.
"How important is it to be ground-breaking while you still have heritage as part of your DNA?" Darren asks.
"Inside a big Record Group like Universal, it's important to be distinctive," Stainer responds. "If you're after urban hiphop, or rap, or rock, you're going to find a lot of cars around you on the road; the traffic is busy. We'd always like to be doing things that the others aren't – so the road less travelled always feels right for us.
"It's also meant we haven't always wanted to stay in the same place. Innovation and creativity is an important part of the company's ethos."
Listen to Darren's full interview with Rebecca Allen and Dickon Stainer in The Story of Decca podcast.
Listen to The Story of Decca Records, presented by Darren Henley, at 8pm on Thursday 26 December for five nights until Tuesday 31 December.