10 best pieces of music by Arvo Pärt
16 November 2022, 16:58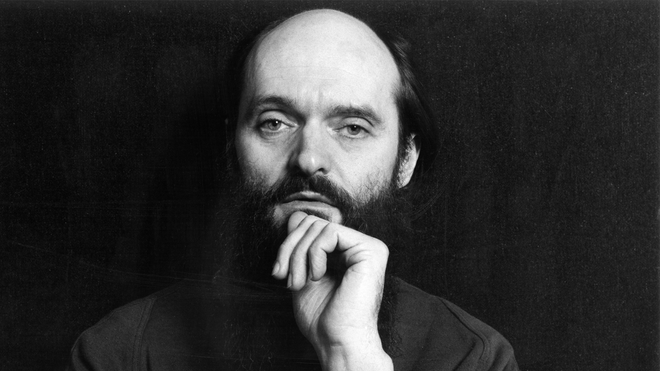 From sublime sacred choral settings, to mesmerising minimalist instrumental works, Pärt's music is as accessible as it is profound.
Arvo Pärt is one of the most performed living composers in the world. The Estonian composer's beautiful, minimalist music is unique, atmospheric and mesmerising. He writes a range of music, from compelling instrumental pieces to profound sacred choral settings.
Early in his composing career he became the first Estonian composer to apply the principles of serialism to his work and, being in a Soviet country, was criticised by authorities for using what was considered a 'decadent' Western technique. Later he wrote the religious piece, Credo, which also raised an eyebrow with the Soviets, who felt he was questioning the foundations of the regime.
Pärt had an extended break from composing but, luckily for us, turned his attention back to writing sublime music after time in the army. He developed his distinctive minimalist way of writing, incorporating styles from Gregorian Chant through to modern minimalist techniques into his own 'Tintinnabulum' bell-like style, which he describes as "an area I sometimes wander into when I am searching for answers, in my life, my music, my work."
When we think of works like Spiegel im Spiegel and Cantus in Memoriam Benjamin Britten, it's profound to reflect on these words of Pärt's: "In my dark hours, I have the certain feeling that everything outside this one thing has no meaning," he says. "The complex and many-faceted only confuses me, and I must search for unity."
Let's explore some of the most poignant and heart-wrenchingly beautiful pieces of music Pärt has written.
Read more: This beautiful video brings Arvo Pärt's music together with exquisite animated art
Credo (1968)

Pärt composed his Credo for piano and chorus while he was still studying. The ambitious work packs a punch, with strong, chantlike vocal and instrumental passages using modernist serial techniques, contrasted with solo piano moments quoting J.S. Bach's Prelude No. 1 in C major.

Für Alina (1975)

A beautiful work for solo piano, this piece invites the performer to interpret the speed and feel of a simple melody so that a slow and exquisite musical meditation can emerge. It's renowned for being a challenging work for even the finest pianist because it requires so much focus and restraint. Powerful stuff.

Read more: 10 best pieces of minimalist classical music for ultimate relaxation

Cantus in Memoriam Benjamin Britten (1976)

Pärt penned this electrifying work in 1976 as an elegy for the English composer Benjamin Britten. It is written for strings and bell, and demonstrates Pärt's profound minimalist style with its repeated chord progression and simple melody. In this piece, a gentle falling musical idea has an effect of a slow beautiful descent, taking you to a profoundly peaceful and pondering place.

The composer has explained the work: "Inexplicable feelings of guilt arose in me. Just before his death I began to appreciate the unusual purity of his music… And for a long time I had wanted to meet Britten personally – and now it would not come to that."

Sarah Was Ninety Years Old (1977)

Pärt composed this piece just before he cemented his Tintinnabuli style, although it represents a step towards it. Written for three voices, organ and percussion, it is based on a story of Sarah, the infertile wife of Abraham from the religious Book of Genesis, who delivers a child at an old age to fulfill a prophecy God has made to Abraham. The music is simple, profound and very beautiful.

Fratres (1977)

Originally composed for violin and piano, Fratres is an example of Pärt's established Tintinnabuli style. It was commissioned by the Salzburg Festival and premiered on 17 August 1980 by violinist Gidon Kremer and pianist Elena Kremer.

The mesmerising work, which has a variation structure, has also been arranged for chamber orchestra and other instrumental combinations. Some of the variations are still and lyrical, some are thrillingly virtuosic, and some are full of tension and deep emotion.

Spiegel im Spiegel (1977)

This divine work opens with a gentle arpeggio on the piano and a sombre, slow-moving melody in the violin. It's magically simple and still, evoking a state of deep calm and reflection. The title translates as "mirror in the mirror" and refers to a state of infinity, which is represented by those constant triads in the piano part.

Tabula Rasa (1977)

1977 was a bumper year for Pärt. Tabula Rasa is a stunning double concerto for two solo violins, prepared piano, and chamber orchestra that uses the composer's distinctive Tintinnabuli style.

Simple musical figures and patterns are slowly repeated throughout the orchestra, with a prepared piano that evokes church bells. According to the composer, metal screws of 5 or 6 mm diameter should be used to 'prepare' or set up the piano, with the screws placed behind the dampers.

Miserere (1989)

Pärt's sacred choral work Miserere was premiered by the Hilliard Ensemble and conductor Paul Hillier in 1989. It starts with a solo voice, and slowly unravels into a sparse but sublime religious choral work packed with drama and intensity.

Summa (1992)

Originally written as a choral work back in 1977, Pärt's Summa in its string quartet form is absolutely hypnotising, allowing us listening to float as if swimming in the ocean. The spine tingling piece of music sounds simple but is an incredibly complex composition below the surface. "I have developed a highly formalised compositional system, which I have been using to write my music for twenty years," the composer said in 1994. "Summa is the most strict and enigmatic work in this series."

My Heart's In The Highlands (2000)

Pärt composed this sublime vocal work for countertenor David James' 50th birthday, and based it on a poem of the same name by Scotland's Robert Burns. It couples countertenor or alto voice with a soft organ, and has an unforgettable haunting melody that lingers around a single note, to evoke homesickness and longing.