This tram plays a Grieg melody when it stops at the station near his house
27 April 2017, 11:12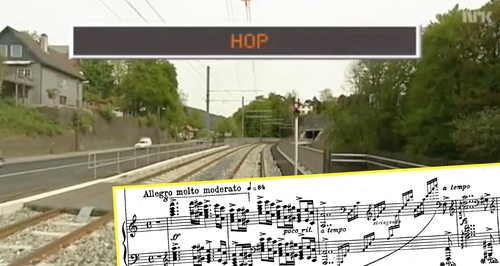 This tram in Bergen plays a short, unique melody at each stop - you might recognise the one nearest Grieg's house...
When the tram stops at Hop, a station close to Edvard's Grieg's house in Bergan, Norway, it plays this little melody:
Do you recognise it? If not, we'll help you out: it's from Grieg's Piano concerto in A minor, op. 16 (1st movement). Isn't that just lovely/genius?
If you enjoyed the short tram ride to Hop, you can also watch the full tram journey and listen to the other unique melodies played at each stop here (watch out for rogue pedestrians):