Who did the music for Chicken Run and when is 'Dawn of the Nugget' released?
6 November 2023, 15:33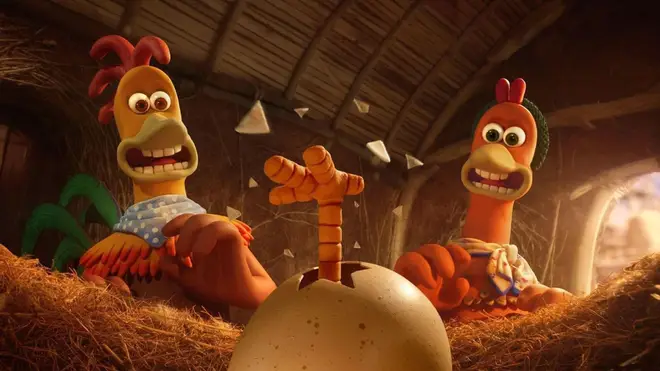 We dive into the music for Chicken Run 2, 'Dawn of the Nugget', released on Netflix later this year.
23 years after the stop-motion animated Aardman film Chicken Run brought wobbling clay wattles to our screens, the sequel is coming to Netflix on 15 December.
Chicken Run: Dawn of the Nugget catches up with Ginger, Bunty, Babs and the gang living in the freedom they were working towards in the first film, and follows the story of Ginger and Rocky the rooster's rebellious teenage daughter, Molly.
The original Chicken Run is a Great Escape-esque story about chickens trying to escape their barbed wire captivity and chicken pie fates.
While Ginger's goal in the first film was to escape from captivity, her daughter Bella is just as restless, wanting to discover what lies beyond the familiar horizon of her safe home.
A rip-roaring adventure of chattering chickens ensues, soundtracked by a great score.
Read more: Man hilariously plays the recorder with a squeezy rubber chicken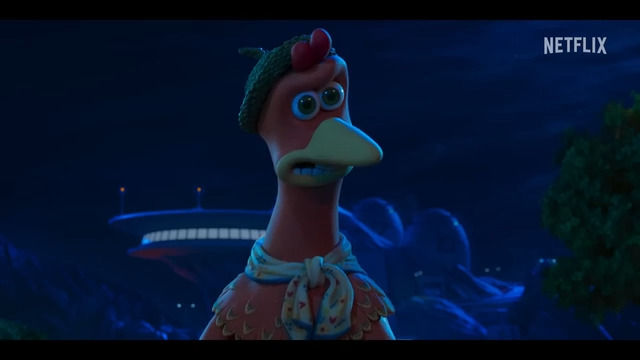 Watch the Chicken Run: Dawn of the Nugget trailer
Who did the music for Chicken Run?
The music for Chicken Run: Dawn of the Nugget was composed by British film, TV and video game composer Harry Gregson-Williams. He scored the first film as well, working in that instance with John Powell.
Gregson-Williams, whose scores include House of Gucci, The Chronicles of Narnia, Shrek and The Martian, has worked with film directors that include Ridley Scott and Ben Affleck.
His score for The Chronicles of Narnia: The Lion, the Witch and the Wardrobe was nominated for a Grammy and a Golden Globe, and he was nominated for a BAFTA for his Shrek score.
Gregson-Williams was born in England on 13 December 1961, and grew up in a musical family. He went to St John's College School in Cambridge and Stowe School in Buckinghamshire, and was a chorister. Later he studied at Guildhall School of Music and Drama.
He was an assistant to film composer Richard Harvey early in his career, and he also worked as an orchestrator and arranger for Stanley Myers. He composed his first film scores for the director Nicolas Roeg (Walkabout, Don't Look Now).
Gregson-Williams went on to collaborate with Hans Zimmer, and soon embedded himself as one of the busiest composers in Hollywood.
He's known for using electric violin in his scores, something he did strikingly in the Narnia films.
In 2018, Gregson-Williams became the recipient of the BMI Icon Award and the Society of Composers & Lyricists' Ambassador Award.
His brother, Rupert Gregson-Williams, is also a composer.
Read more: Inside Hans Zimmer's greatest film scores, family, and awards so far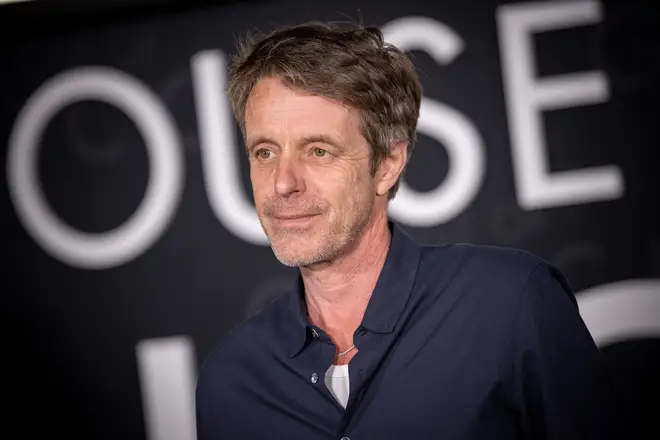 Is the Great Escape theme in Chicken Run?
The opening Chicken Run theme is very similar in style to Elmer Bernstein's theme for 1963 prisoner of war film, The Great Escape. It has similar rhythmic snares that create suspense in the opening, as well as a brooding brass and punchy rhythms reminiscent of Bernstein's style.
And it even employs the whistle-like flutes and winds in its chirpy main tune when it arrives. What Gregson-Williams, and his 2000 Chicken Run co-writer John Powell, included in their theme which Bernstein didn't, is a cheeky kazoo!
Chicken Run was first conceived as a loving spoof of The Great Escape, so it's fitting that the score pays homage to the classic Bernstein theme.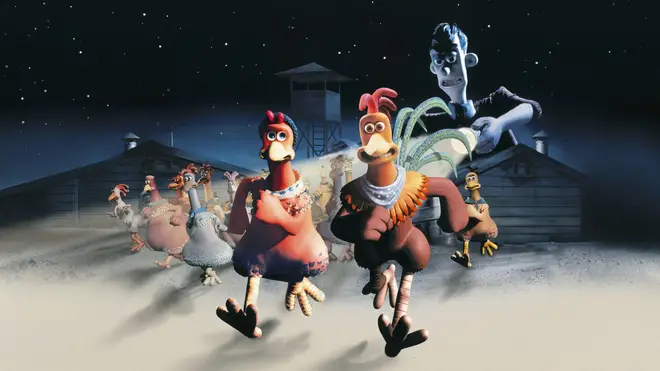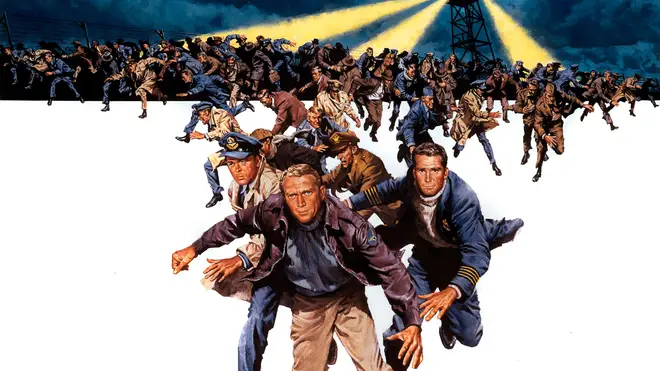 Who does the voices in Chicken Run?
Chicken Run: Dawn of the Nugget stars Thandiwe Newton as Ginger, Zachary Levi as Rocky the rooster, Imelda Staunton as Bunty, Bella Ramsey as Molly, and Jane Harrock as Babs. Miranda Richardson is the infamous Mrs Tweedy.
Lynn Ferguson, David Bradley, Romesh Ranganathan, Daniel Mays, Josie Sedgwick-Davies and Nick Mohammed are also voices in Chicken Run: Dawn of the Nugget.
The cast differs from the 2000 Chicken Run, in which Julia Sawalha played Ginger and Mel Gibson played Rocky.
Where can I watch Chicken Run: Dawn of the Nugget and when is it released?
Chicken Run: Dawn of the Nugget is streaming on Netflix from 15 December 2023.
Although cinema release was originally expected, outside of the 67th BFI London Film Festival premiere on 14 October, the film is only available to watch on Netflix.