EXCLUSIVE: Oscar-winning film composer Michael Giacchino reveals his favourite cues from his scores
6 October 2017, 14:20 | Updated: 6 October 2017, 16:17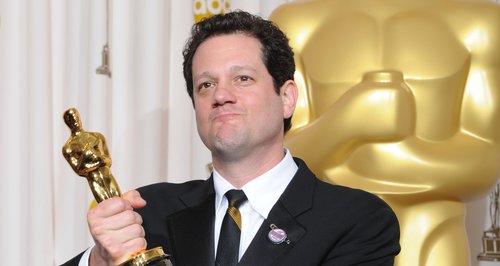 Michael Giacchino has scored films as varied as Mission: Impossible and Inside Out. This week, he exclusively revealed his favourite cues to Classic FM, from a selection of his scores.
The Academy Award-winning film composer turns 50 on Tuesday 10 October – so we asked him to talk us through his favourite cues from a selection of his scores.
Jurassic World (2015)
Giacchino perfectly incorporates John Williams' original motif into his own epic orchestral score. Threatening brass, spine-tingling strings and thundering percussion make this the perfect soundtrack to a long-awaited sequel in the Jurassic Park franchise.
Rogue One: A Star Wars Story (2016)
Giacchino had only just finished composing the music for Doctor Strange, when he had to immediately crack on with composing the Rogue One score in the space of four and a half weeks. Needless to say, the score was still nominated for Best Music at the Saturn Awards.
Super 8 (2011)
This science fiction tale is a great example of Giacchino's long-standing collaboration with director JJ Abrams. The score earned Giacchino two nominations and two awards for Best Score and Best Music.
Join Michael Giacchino at the Royal Albert Hall on Friday 22 October for 'Michael Giacchino at 50', a special birthday gala celebration.
Listen to Saturday Night at the Movies this Saturday at 5pm, as Andrew Collins celebrates Giacchino's 50th birthday with two hours of his finest scores.