Composer Danny Elfman announced in the Coachella 2020 line-up
3 January 2020, 11:08 | Updated: 3 January 2020, 13:08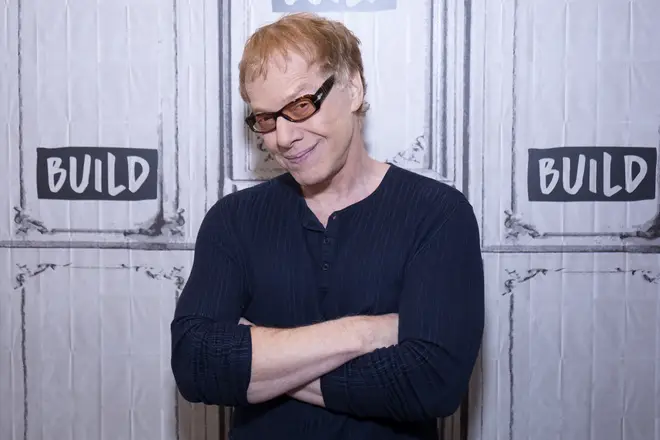 The singer-turned-composer will be taking to the stage at one of the world's biggest music festivals this year, along with Calvin Harris, Lewis Capaldi, Lana Del Rey and others.
American composer Danny Elfman has been announced in the Coachella 2020 line-up.
The musician, best known for scoring the cinematic hits The Nightmare Before Christmas, Batman and Edward Scissorhands, will perform at the music festival alongside some of the biggest names in music this year.
Elfman made the announcement on Twitter, commenting: "I guess the cat is out of the bag. @coachella 2020!"
Read more: Danny Elfman: The best film and TV scores - from Batman to The Simpsons and Desperate Housewives >
His tweet promises: "Danny Elfman… Past, Present and Future! From Boingo to Batman and Beyond!"
Is he confirming what we're all hoping for? That he won't just be playing music from his new wave era as part of American band Oingo Boingo, but he'll also be treating audiences to some of his most iconic scores? We certainly hope so.
Read more: 'The Nightmare Before Christmas' is best seen as a Halloween film, says composer Danny Elfman >
The announcement has been met with excitement (and a little bit of confusion), as fans of the festival and of the composer himself have taken to Twitter to share their thoughts:
danny elfman is gonna be at coachella this year and i legitimately have never felt more compelled to go to a concert in my life

— Dylan J. Barrick (@NaNaNaNaNaDylan) January 3, 2020
So far Elfman has been announced for the Saturday line-up of the first weekend of the annual festival, which is held in the Colorado Desert. The line-up for the following weekend is yet to be announced.
He'll be joined by some of the biggest names in music, including Rage Against the Machine, Lana Del Rey, Calvin Harris and and Lewis Capaldi.
Legendary composer Hans Zimmer performed at the 2017 edition of Coachella, mixing rock with the iconic orchestral scores he's known for – think the Pirates of the Caribbean theme, led by electric cello.
If Elfman's set is anything like that, revellers are in for a treat.