11-year-old Japanese dancer takes top ballet prize with this dazzling routine
21 April 2023, 17:09 | Updated: 21 April 2023, 17:47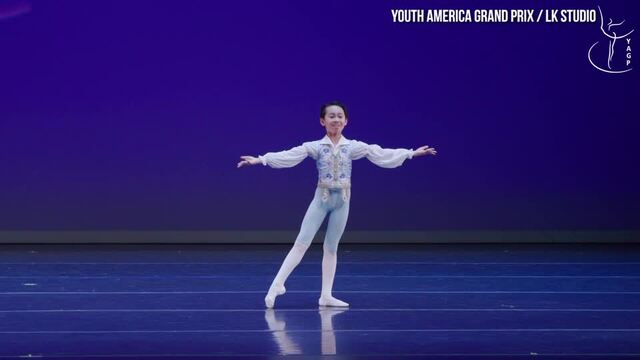 Shinji Mitoma performs at Youth America Grand Prix 2023
A young ballet dancer performs a graceful routine to the music of Coppélia – and takes home first prize in a major international competition.
An 11-year-old Japanese dancer was awarded top prize at a major US ballet competition after performing this elegant and poised routine.
Shinji Mitoma, from Yokohama, Japan, came in first place in his category in the Youth America Grand Prix, regarded as the world's largest student ballet scholarship competition. Many of the young competitors hope to become professional dancers in the future.
In the finals, held in Tampa, Florida, Mitoma performed a confident solo to the music of French composer, Léo Delibes, with a perfectly poised pirouette to finish.
His performance landed him in first place in the men's classical dance category in the pre-competitive age division for 9-to-11-year-olds.
"I'm very happy," Mitoma said after the results of the competition were announced in Florida on 9 April. "I want to join the Royal Ballet School in Britain in the future."
Read more: Treble Malakai Bayoh sings sublime Handel aria to 5,000-strong audience at Royal Albert Hall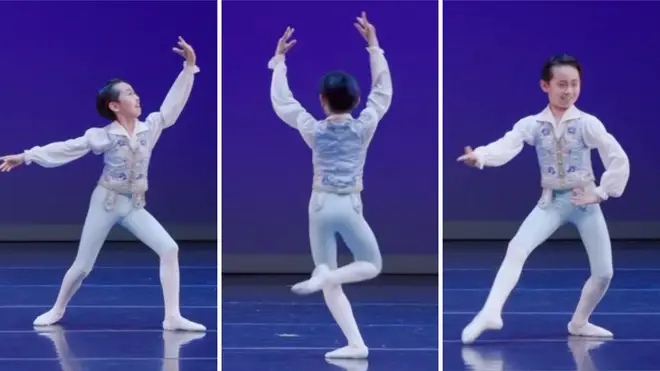 His routine was set to music from Coppélia, a comic ballet from 1870 originally choreographed by Arthur Saint-Léon to the music of Delibes.
In the ballet, Coppélia is a mechanical doll, so lifelike the villagers believe she is human. Doctor Coppélius, a somewhat sinister toymaker, is so enchanted by the doll, that he tries to use magic to bring her to life.
Today, it remains one of the most popular family-friendly ballets in the world.
After his win, Mitoma added: "I want to thank my family and coaches."
Read more: Blind 13-year-old pianist's stunning Chopin nocturne performance leaves Lang Lang speechless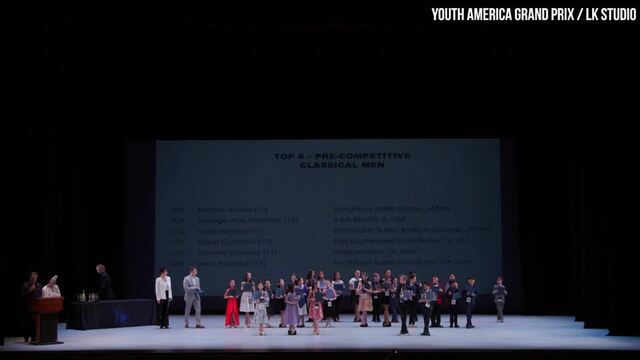 Shinji Mitoma wins YAGP award
Elsewhere in the competition, 11-year-old Anne Takahashi from Saitama Prefecture came second in the classical ballet category for girls age 9 to 11.
"I'm happy that I was given second place, but I'll aim for first place next time," Takahashi said. "I would like to go to a ballet school in the future that will make me the world's best ballet dancer."
The Youth America Grand Prix, established in 1999, provides scholarships to promising young dancers to study at top ballet schools around the world.