10 reasons why we love Benjamin Britten
As the Benjamin Britten centenary reaches its climax, here are ten good reasons why we think the 20th century English composer is one of the all-time greats.
1 He singlehandedly revived English opera.
With the premiere of Peter Grimes in 1945, Britten was catapulted to international stardom. Grimes was arguably the greatest English opera since the ones penned by Purcell in the 17th century. Britten left us 15 operas and was without a doubt the 20th-century's greatest opera composer.
2 He launched the careers of many future stars.
Long before playing the hapless Frank Spencer in Some Mothers Do 'Ave 'Em and the Phantom of the Opera, the youthful Michael Crawford's first acting job was in a Britten opera. "Had it not been for him, I don't think I would have been an actor," Crawford has said. "He was very patient and encouraging." Gladiator actor David Hemmings, who created the role of Miles in The Turn of the Screw (pictured) said, "[Britten] was not only a father to me, but a friend – and you couldn't have had a better father or a better friend."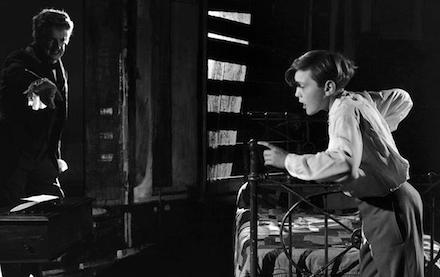 3 He was born on St Cecilia's Day.
How could a composer born on the feast day of St Cecilia, the patron saint of music, be anything but great? St. Cecilia had already inspired music by Purcell, Charpentier, Handel and Gounod before Britten composed his own Hymn to St. Cecilia. She was reportedly a pretty nifty player of the viola and the organ (and the lute by the looks of it).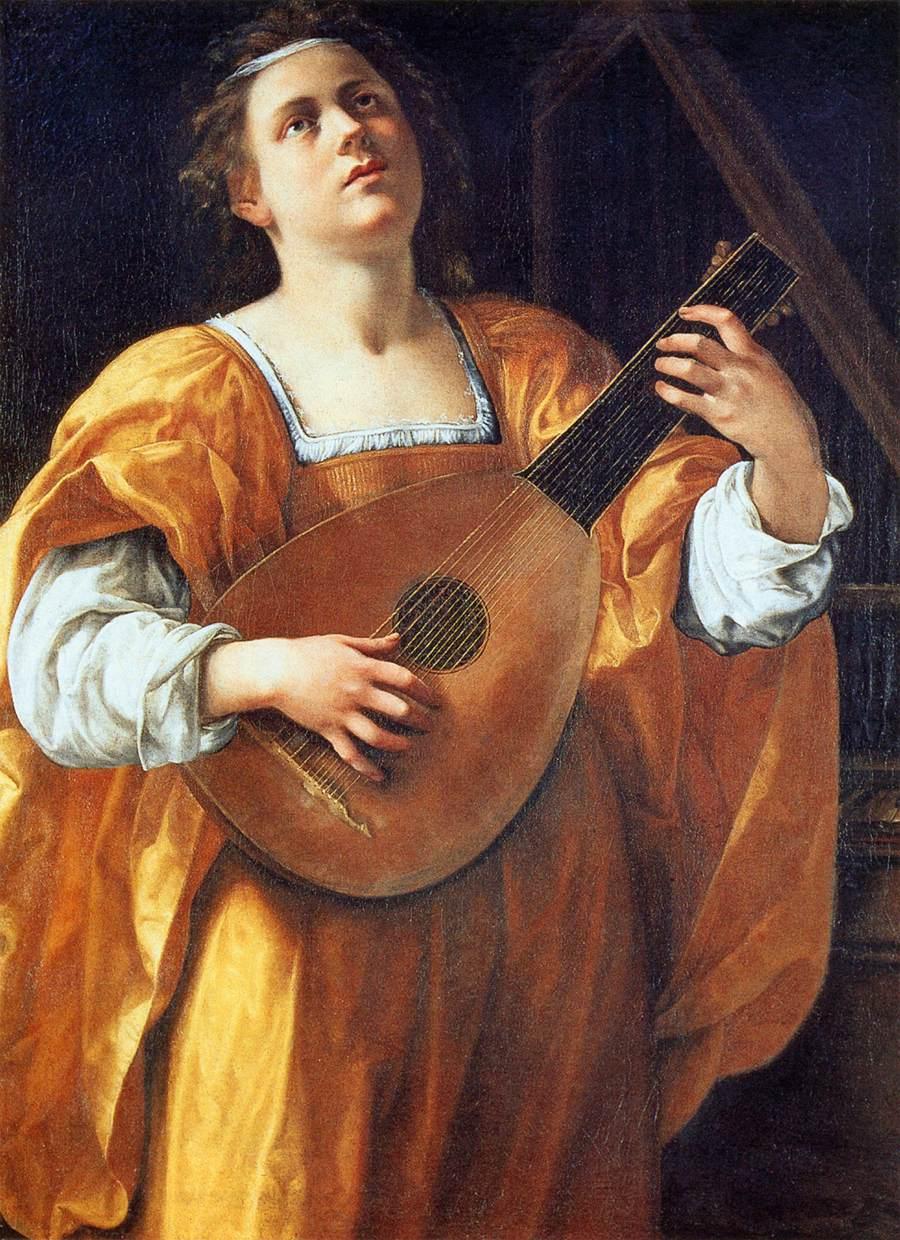 4 He transformed the quality of British music making.
Britten believed that the quality of English music-making was generally quite shabby. Through his own excellent performances, as a pianist and conductor, he raised the bar for musicians throughout the entire nation.
5 He was a lifelong pacifist.
Britten never held back from expressing his views about war both in conversations and through his music. His hatred of violence stemmed from witnessing bullying and corporal punishment at school. In the early period of the Second World War when he and Peter Pears left England for America, he was slammed by British music critics for his pacifist stance and "cowardly" self-exile. They did begrudgingly admit his music was quite good, though.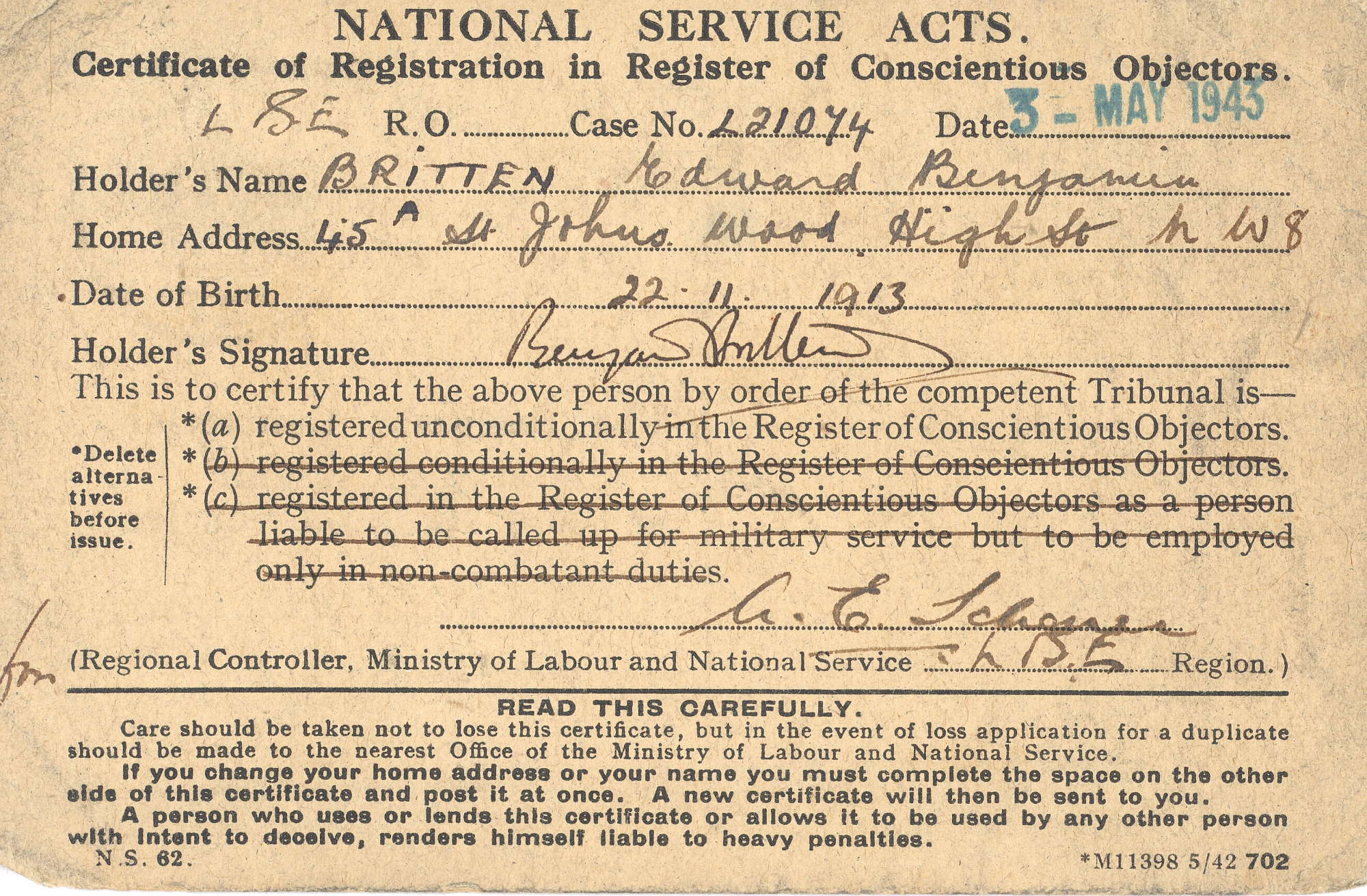 6 He was passionate about sport.
Despite being a shy, retiring man, Britten was a ferocious sportsman. He loved football, cricket and croquet, but nothing beat racquet sports in his book - and no one dared beat Britten. "When you were beaten by him at squash or tennis," said one competitor, "you literally felt that he'd been 'beating' you."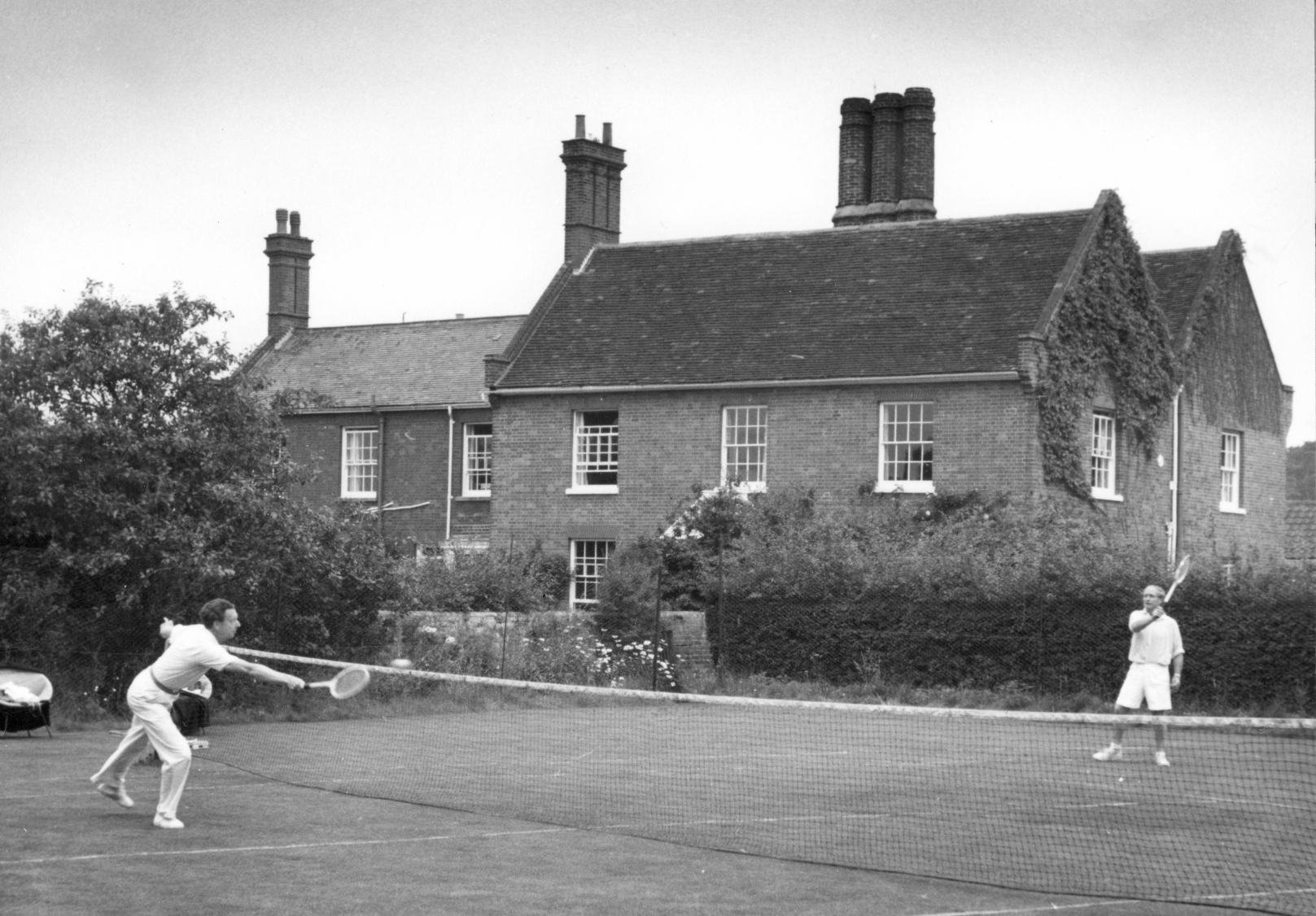 7 He composed great, original film music.
Britten was equally brilliant when writing film music. He was a member of the GPO film unit's small group of regular composers, alongside his friend, the poet W.H. Auden. Together they produced pioneering documentary films Coal Face and Night Mail. From 1935 to 1937 Britten knocked out nearly 40 scores for the theatre, cinema and radio.
8 He founded the Aldeburgh Festival.
Benjamin Britten and Peter Pears originated the famous Aldeburgh Festival in the town's Jubilee Hall in 1948. It's still one of the best bits of the summer for classical music fans and continues to premiere new music by contemporary composers (as well as Britten's works, of course).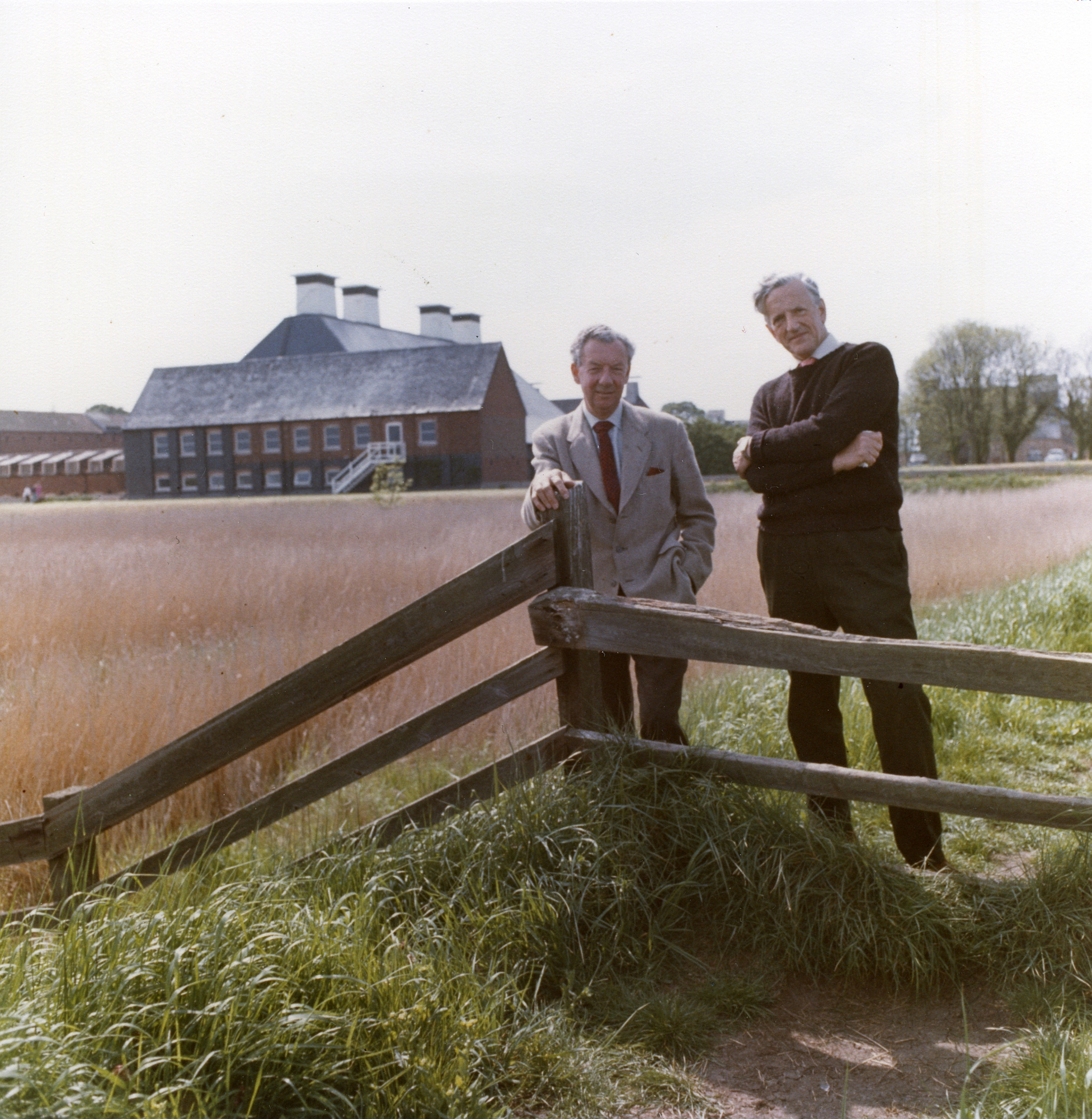 9 Some of his best friends were Russians.
At a time when Cold War suspicions and fears were running high, Britten actively sought out Russian musicians and was great mates with Shostakovich. Two other Russians who regularly performed at Aldeburgh were the pianist Richter and the brilliant cellist, Rostropovich (pictured with Britten).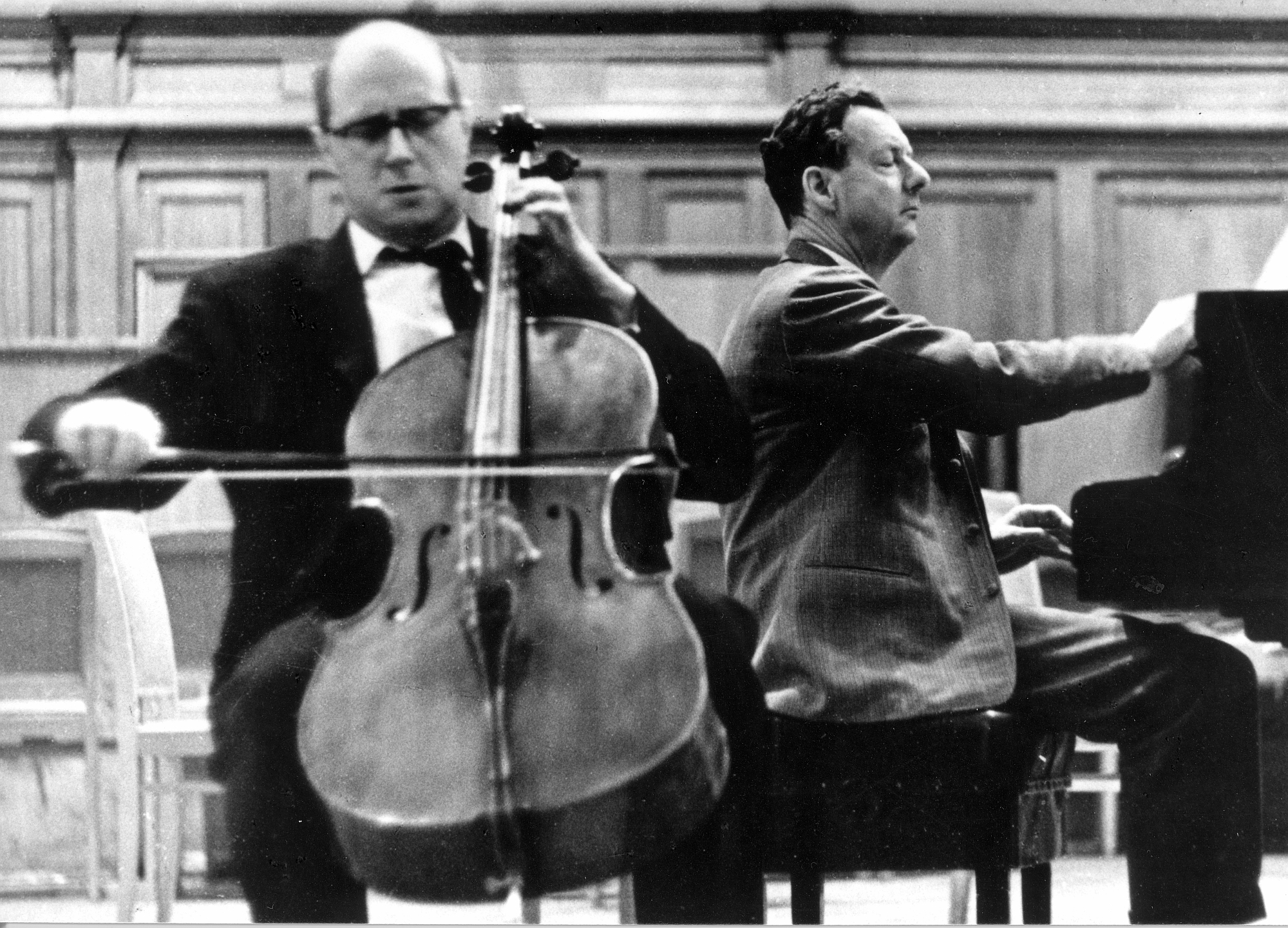 10 He was well-decorated.
Britten was the first composer ever to be honoured with a life peerage, and became Baron Britten of Aldeburgh in 1976. Previous to this, he was a CH (Companion of Honour) and also received the OM (Order of Merit) from HM the Queen. But rumour has it that he declined a Knighthood. Recently, Britten has appeared on a postage stamp as well as the 50p coin marking the centenary of his birth.