Lawyer convicted of punching fashion designer in seat dispute at Royal Opera House
17 December 2019, 12:24 | Updated: 18 December 2019, 09:13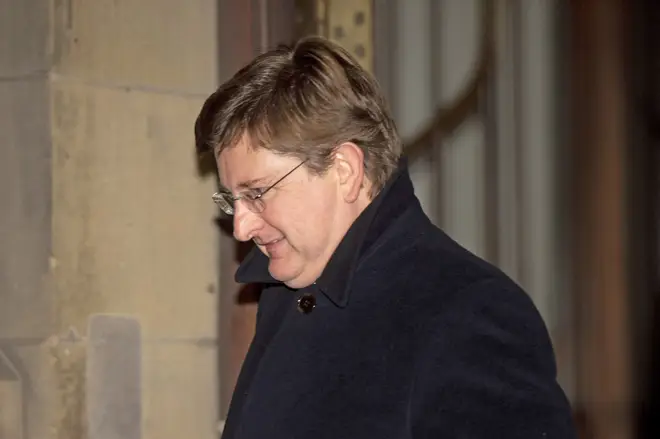 A lawyer has been convicted of punching a fashion designer several times, because he tried to climb into a seat next to him at the opera.
Lawyer Matthew Feargrieve has been convicted of punching fashion designer Ulrich Engler, during a row over a front-row seat at the opera.
It happened while the two audience members were attending a performance of Wagner's Ring Cycle at the Royal Opera House on 7 October last year.
Engler, 56, climbed into an empty seat next to Feargrieve, 43, and his partner, Catherine Chandler, and moved Chandler's coat, before the beginning of the performance.
The designer told the City of London magistrates court he had moved into the seat in row A from his chair in row B three days earlier, during the second opera in Wagner's four-part epic, and did so again on 7 October.
Engler asked Chandler if he could move into the seat next to her. When she replied that he could not, Engler asked whether Chandler had purchased a ticket for the extra seat.
Chandler said she had not. Engler moved into the chair, which had a better view than his purchased seat, picked up her coat and put it on Chandler's lap.
He told the court that Feargrieve then "lashed out" and punched Engler a number of times.
Read more: Royal Opera House fires Vittorio Grigolo over 'aggressive behaviour' >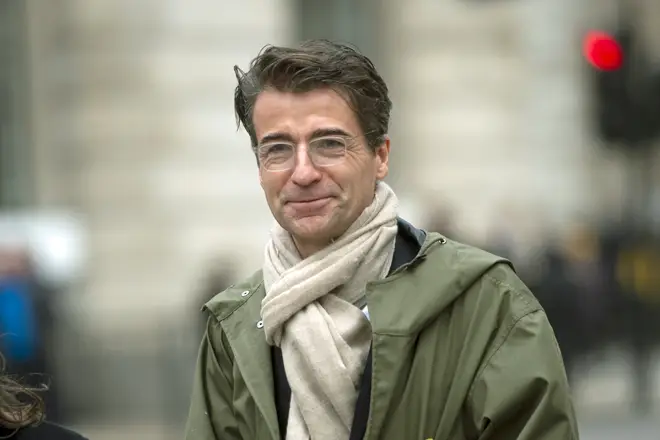 The designer, whose clients include the Countess of Derby, said he was attacked around 10 minutes into the performance, and was left with injuries to his left shoulder.
"I had never seen someone looking with so much anger and terror at me," Engler said. "He was up, leaning over the woman hitting me. While Mr Feargrieve was hitting me, he said, 'How dare you talk to my wife like this?'
"The only three things I said to this woman was, would you mind if I sat next to you again, have you paid for the seat, and that I was sorry.
"It wasn't just a few blows, it was an assault. It was a constant flow of blows."
Read more: Why has Vienna Opera only just staged an opera by a female composer? >
Feargrieve, the court was told, saw the move as "poor form" and was annoyed by it. Chandler reportedly tried to calm Feargrieve, and the couple left.
Engler was arrested at the venue on suspicion of causing grievous bodily harm.
Although he was not charged, Engler was banned from the Royal Opera House after the incident.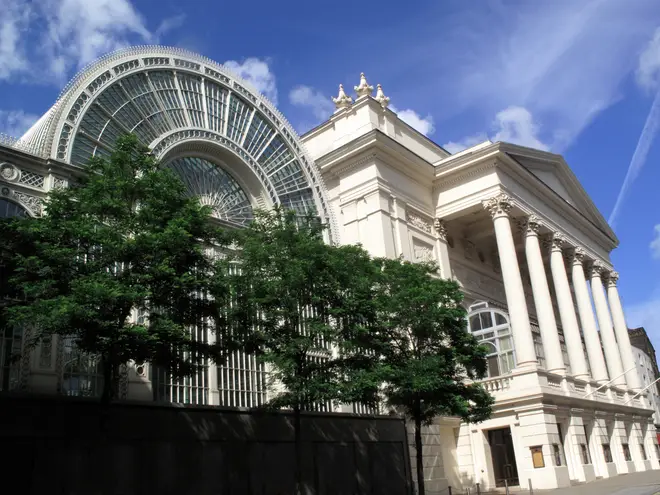 Elaine McMaster, a former physiotherapist who attended the Wagner opera, told the court Engler "neatly" and "quietly" swapped seats without disturbing Feargrieve or Chandler.
Read more: What really happened at The Rite of Spring riot in 1913 >
She went on to criticise the couple for their behaviour at a previous performance, saying they were distracting other patrons by swaying to the music and being noisy. "They spoiled the whole evening for me, I couldn't see the stage at all," she said. "They just didn't seem at all concerned by the fact they were annoying everyone in their area."
In court, Feargrieve denied punching Engler, saying that he was protecting his partner, and he dislocated his arm in the process of trying to defend Ms Chandler.
District Judge John Zani did not accept Feargrieve's evidence or self-defence argument, saying "this is not a case of one's man punch is another man's shove."
Zani added: "Your evidence has been consistently that maybe fingertips touched. I accept the evidence of the prosecution witnesses where they say you punched Mr Engler at least once maybe twice or three times. I am entirely satisfied that you are guilty."
Following the incident, Engler was diagnosed with PTSD. The designer told the court that the incident had affected his creative abilities, adding he "still [feels] nervous when in public and around strangers I am fearful. I am not the easy-going person I was."
Feargrieve was found guilty of common assault, and will be sentenced in the new year.