Mozart meets Adele is the best thing you've ever seen
29 January 2016, 09:50 | Updated: 29 January 2016, 09:52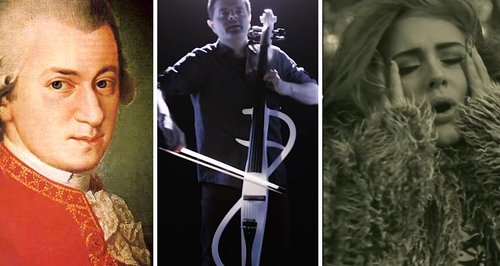 The Piano Guys have released their latest video – and they've taken two of our favourite things and created a beautiful whole.
Even the geekiest musos will be aware that pop star Adele recently brought out a new album, '25', and released a smash-hit single called Hello.
And now someone has created a version in which Adele's soulful melody weaves in beautiful counterpoint with the Lacrimosa from Mozart's Requiem.
Enough talking, shut up and watch:
Here's Adele's original:
And here's Mozart's Lacrimosa in all its glory: