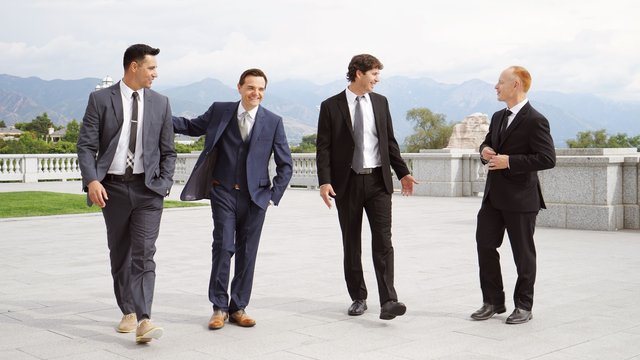 Biography
The Piano Guys are made up of pianist Jon Schmidt, cellist Steven Sharp Nelson, videographer/editor Tel Stewart, producer/videographer Paul Anderson and songwriter Al van der Beek.

They formed in a piano shop in their native Utah, after Paul began filming Jon as he practiced for an upcoming concert.

Soon cellist Steven was roped in and the videos became much, much bigger.

The Piano Guys' repertoire includes innovative reinterpretations of works by Mozart and Rachmaninov, as well as energetic and inventive covers of pop material.

Some of their biggest videos have been instrumental versions of One Direction's 'What Makes You Beautiful' and a collaboration with violinist Lindsey Stirling on the theme music from Mission: Impossible.
View more