Amid coronavirus crisis, New York Philharmonic's virtual Boléro concert is just pure musical joy
9 April 2020, 10:30
A Boléro from New York: NY Philharmonic Musicians Send Musical Tribute to Healthcare Workers
This wonderful orchestra recorded a virtual performance of Ravel's Boléro, in a musical tribute to healthcare workers on the front line of the COVID-19 crisis.
The great New York Philharmonic is one of the latest orchestras to perform a virtual concert for music-lovers stuck at home, amid the coronavirus pandemic.
With their performance of Ravel's concert staple Boléro, the quarantined musicians pay a musical tribute to healthcare staff working on the frontline.
"Everyone recorded themselves while listening to a metronome in headphones," the orchestra explains on their YouTube channel. "The two of us musicians that put this together had no video making experience, just a lot of determination!"
Bassist Isaac Trapkus and percussionist Kyle Zerna used entirely free software – including VLC player and Audacity – to create the video, which has more than 100,000 views on YouTube.
Read more: This orchestra's 'Ode to Joy' Skype concert is everything the world needs >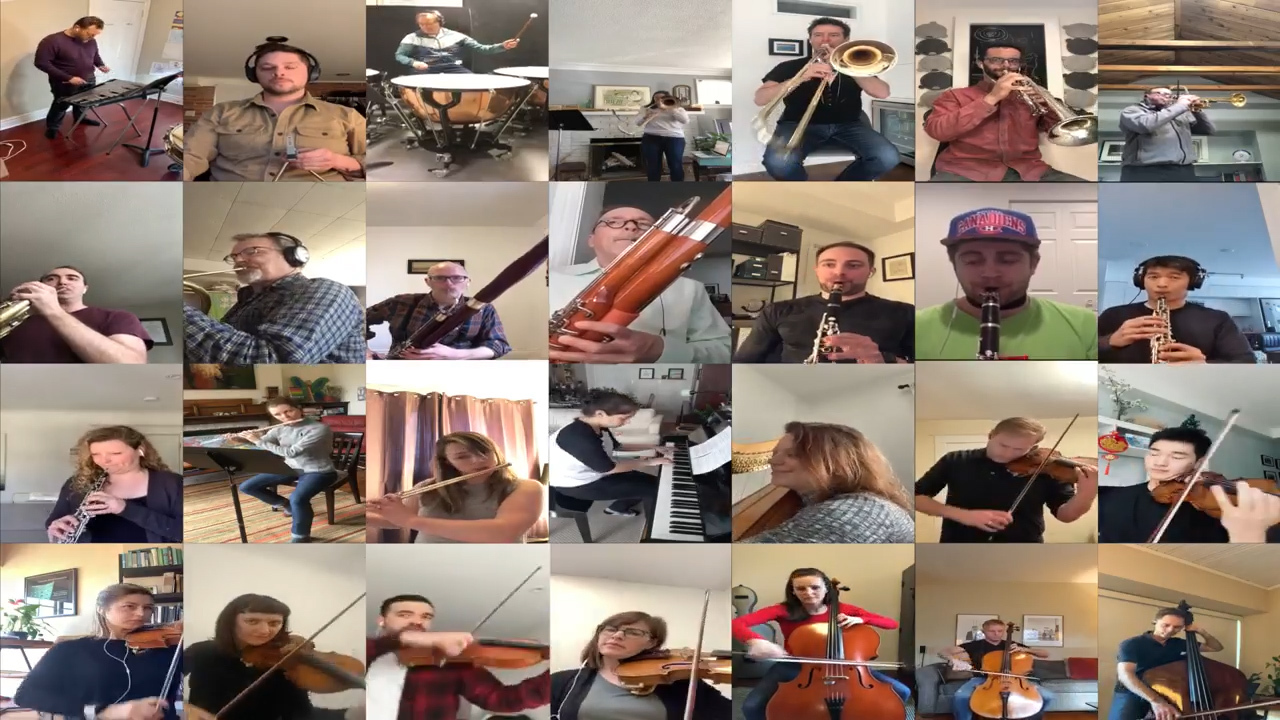 Toronto Symphony Orchestra perform Appalachian Spring virtually amid coronavirus outbreak
"Using a newish laptop, it took six hours just to render the video of the 20-second group shot at the end, but it can be done without super-fancy equipment. That and many 'how do I...' google searches got us across the finish line!" Trapkus and Zerna added.
"Best wishes from the NY Philharmonic musicians to you all and stay well!"
Read more: Self-isolating ensembles perform at-home concerts amid pandemic >
With concert halls closed to the public and musicians stuck at home with their instruments, we've been so lucky to enjoy so much fantastic musical talent from our screens, amid this global crisis. Bravo, NY Phil et al.