Gareth Malone brings together self-isolating singers with 'at home' choir project
27 March 2020, 16:53 | Updated: 27 March 2020, 16:56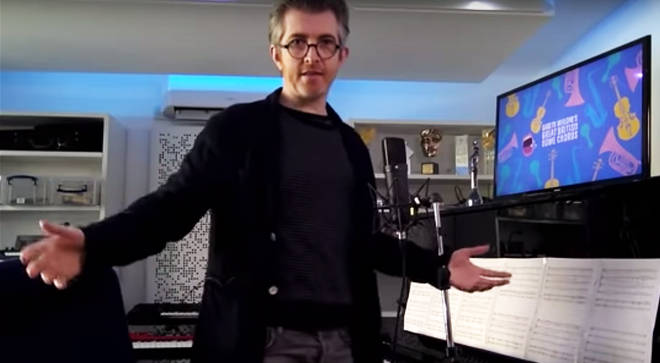 Malone's uplifting initiative aims to bring the nation together through the power of music as coronavirus measures continue across the country.
British choirmaster, composer and TV presenter, Gareth Malone, has launched an 'at home' digital choir to boost the nation's morale during coronavirus self-isolation.
His heart-warming new initiative, 'The Great British Home Chorus', has been designed to bring together both amateur and professional performers around the UK by encouraging them to sing with others online.
With the majority of choir rehearsals now cancelled in communal spaces due to COVID-19, Malone's chorus offers singers and music-lovers an alternative way to use their voices and instruments.
"We all need music in our lives," Malone tells Classic FM. "I think radio is going to be so important, because you can't just sit and watch TV all the time. You need to feel like you're surrounded by people and part of community.
"And I think it's very important we do active things and have a little project that is – in that wonderful way in the arts – very, very important and also utterly pointless."
Click here to view the NHS's latest coronavirus advice >
Malone felt inspired to set up the choir in the UK after seeing the influx of videos shared by Italians under national quarantine – which has included a tenor performing opera (watch below) and neighbours singing together during the Siena lockdown.
Dame Esther Rantzen had also appeared on ITV's This Morning, saying: "I've had an idea… we've got a great British product called Gareth Malone – why doesn't he create a choir out of all of us?"
Malone was eager to sign up and get started. Since launching The Great British Home Chorus this morning, Malone's team have had 9,000 applicants.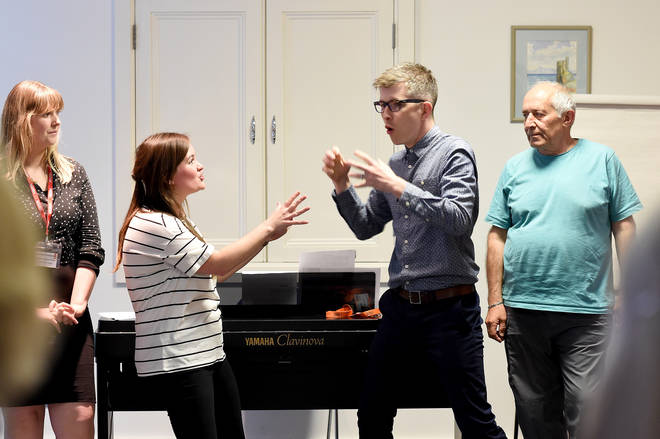 "This needs to be a family project, it needs to be for isolated people, something everyone can get involved in," he says.
"My dad is 78 and has had a heart problem and he can't just rush home and ignore it and go to the pub, he needs to stay home. Those people should get involved and give it a go.
"We're all going to go through it and lots of people are going to get this [virus]. And we've just got to do our best, haven't we really?"
Read more: Quarantined Italian tenor passionately sings 'Nessun Dorma' from his Florence balcony >
Since the coronavirus outbreak, musicians and music institutions have felt the deep impact of concert cancellations and sudden losses of income. Freelance artists have told of turning to their savings to pay their rent, and even selling their instruments to keep their families afloat.
Read more: London's Royal Opera House and Albert Hall close due to coronavirus >
"We are a sector that has ground to a completely halt, immediately," Malone says. "There are no gigs, no concerts. It's a very tough time because we are mostly freelance. We don't have money upfront for gigs."
By spreading the word about 'The Great British Home Chorus', Malone hopes to keep people's spirits high if they're feeling lonely during self-isolation, and help them stay connected through the power of music.
But does music really have the power to 'heal'? "There is never a wrong time to sing a song' is one of my personal mottos," Malone says.
"But it's much more about the mental health crisis I think. This is not going to cure you from anything but it will make you feel better and keep you occupied."
Register your interest for 'The Great British Home Chorus' via Decca >