'Make any fool of me you like, but I won't have you make fun of the music': remembering André Previn
1 March 2019, 11:27 | Updated: 1 March 2019, 11:31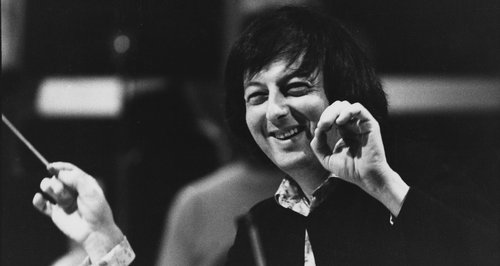 When the multi-Grammy and Oscar-winning composer and conductor André Previn celebrated his 80th birthday, Classic FM met him to discuss working in Hollywood, the state of classical music today, and appearing with Morecambe and Wise
This is an interview Classic FM did with the legendary composer, conductor and pianist André Previn in 2009, to mark his 80th birthday. Today, as we remember his incredible legacy, we wanted to share this with you again.
Who wouldn't want to have a drink with André Previn? As we cosy into the bar of his Knightsbridge hotel, the uniqueness of the situation feels unreal. Who else in the world could I fire questions at about working with Walton and Messiaen; recording with Oscar Peterson and Ravi Shankar; scoring legendary films such as My Fair Lady; making hit records with Doris Day? Oh, and being slapped on the cheeks by Eric Morecambe?
Read our obituary of André Previn >
Previn is in London to perform with the London Symphony Orchestra, and that he turns 80 feels almost implausible. There is an André Previn who is forever locked in a 1970s time-capsule. There'll you find him wearing a psychedelic shirt, conducting the LSO, and using his pop-star status to evangelise about classical music to whoever cared to listen. Go back further and there's a younger Previn again, learning his trade in Hollywood, making jazz records and perched to become a great conductor.
That's the man of legend, and now I have another Previn in front of me. The real person. A man who carries disarmingly forthright opinions with an infectious sense of humour. He's come ready to talk. I'm relishing the prospect of listening.
When you began conducting classical orchestras, after your time at MGM, were they sniffy about having a guy from the movies telling them what to do?
Probably, but they didn't let me know. If you know what you're doing and ask orchestras to do things that are reasonable, then they forgive anything. The only thing they can't stand is a fraud…
…they can tell immediately?
Within four bars.
You started at MGM in your twenties – did you always plan to be a classical conductor?
Oh yes. The MGM thing was a job, plain and simple. They hired me because I could do the work and I was cheap. It hasn't left a mark on me, except to ensure I never set foot in a studio again – and I haven't for 43 years.
Was it a tough place to exist?
I can't pretend it was awful. I met lots of interesting people and got to work with incredible musicians: but for my ambitions it was a dead-end street.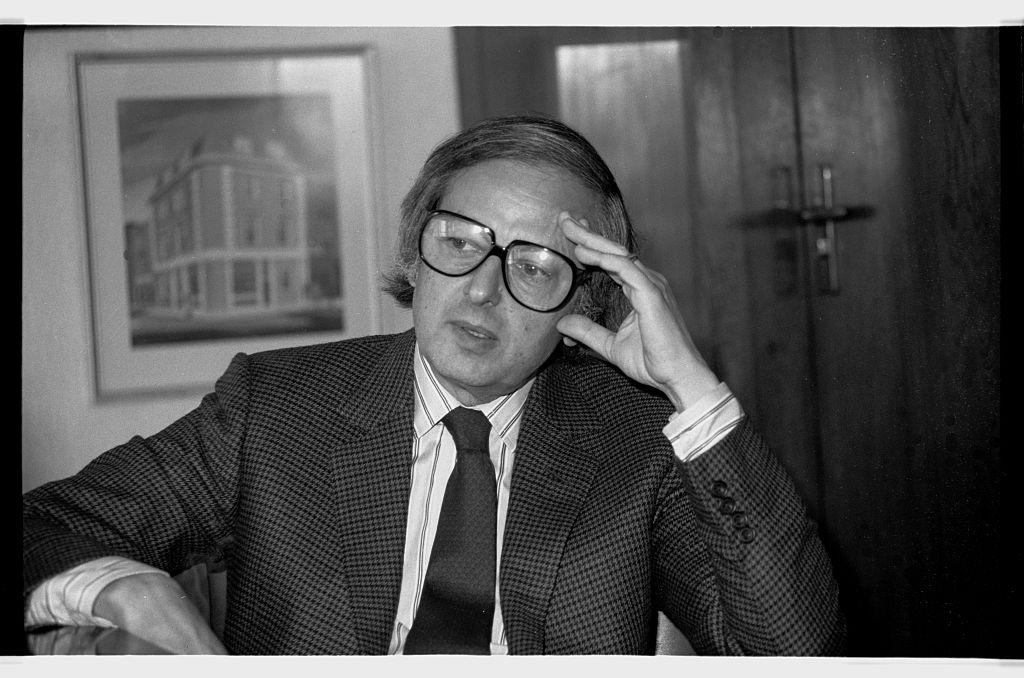 But what did those years teach you?
I learnt to work at great speed. No one was precious about anything. Here's the movie, here's the scene, just go away and write the score. I got to conduct my own music for the first time and I learnt how to rehearse very fast, because the musicians were incredible. When they came to work, they didn't know if they were doing a Tom and Jerry cartoon, or a complex modern score.
Watch: André Previn's famous sketch with Morecambe and Wise >
Which composers were you driven to conduct at the start of your career?
Mozart – it's always been Mozart. There are endless composers whom I admire, but I couldn't get along without Mozart.
It's interesting that the sort of repertoire you are most associated with is Romantic…
You're probably right. I am a complete romantic. I once talked to Pierre Boulez and he was telling me how he'd like to take human performers out of music, to give everything computer-like precision. Boulez is one of the most brilliant men alive, but I said to him, 'Pierre, I'm married to Anne-Sophie Mutter, so pardon me if I disagree'. I go to see a Puccini opera and I'm touched on the deepest level. That would be purgatory for Boulez, but music that only works on an intellectual level bores me.
During your time with the LSO, the range of music you played was extraordinary: from Messiaen to the record with Ravi Shankar…
Well yes, except the Shankar record was absolute rubbish. When we got to the session the piece hadn't been orchestrated. We made the record but I knew it was nonsense. Later, I heard an interviewer ask Shankar if making the concerto was a wonderful experience, and he said, 'No'. I thought good for you – it wasn't so great for me either.
But during that period, it seemed like you made a determined effort to push classical music into the mainstream?
I was very lucky. I had my TV series, and it was more difficult to get a good seat for a LSO concert than for a West End show. We toured endlessly and built this perception that the LSO and I were a team. The biggest difference between then and now is that we recorded all the time. If we had something big planned, I'd call EMI and they would take me at my word. We made 15 records a year. Now orchestras are lucky if they make one or two a year.
What's changed?
It's sad to say, but evidently the general public isn't as fascinated by classical music as it was. Perhaps there's too much available – too many CDs – and everything is easily come by. Nothing feels like an event anymore.
You've made jazz records, worked in musicals, conducted classical music. Do you have sympathy for crossover music?
Crossover is a problem. There's always half the audience that hates it. People say, 'Why on earth is she singing Gershwin?' and the Gershwin people want to hear Ella Fitzgerald. It's doomed.
What's your proudest achievement?
My opera, A Streetcar Named Desire, has been performed all over the world, and my next opera will be premiered this year. The cycle of Vaughan Williams symphonies I made with the LSO is a tremendous source of pride, and in the 1990s I recorded Strauss with the Vienna Philharmonic. Conducting this great orchestra in what is really their music was possibly the highlight of my career.
And what was it like to appear with Morecambe and Wise?
I admired Eric and Ernie tremendously, and was surprised and thrilled when they asked me to be on their show. The premise was that they'd hired Yehudi Menuhin but he couldn't make it so Eric was to perform Grieg's Piano Concerto instead.
I was worried at first: I told them, "Make any fool of me you like, but I won't have you make fun of the music". Eric was worried too. I wasn't a comedian and he said, "If anyone thinks we're trying to be funny, we're finished. We must act as though it's very serious".
The sketch was timed at five minutes, but when we did it on air it was nearer 10. Eric added bits, like when he slapped me on the cheeks, and there was a great line about "For another fiver we could have had Ted Heath".
To this day when I walk down a street in London someone will shout out, "Hey, Mr. Preview". Every single time.
HEAR HIM ON…
Lerner and Loewe
My Fair Lady
André Previn (piano), Shelly Manne (drums)
Walton
Belshazzar's Feast
John Shirley-Quirk (baritone), LSO & Chorus/André Previn Messiaen
Turangalîla-Symphonie
Yvonne Loriod (piano), LSO/André Previn
This work by Messiaen is one of Previn's most adventurous recordings.
Vaughan Williams
The Nine Symphonies
LSO/André Previn
Previn's trail-blazing Ralph Vaughan Williams symphonies cycle is still considered the benchmark.
RCA Red Seal 82876 55708-2
Previn
A Streetcar Named Desire
Soloists, San Francisco Opera & Orchestra/André Previn
Previn the composer's passionate operatic treatment of a classic play.
DG 459 3662