André Previn on Morecambe and Wise is still the greatest classical music comedy sketch ever
28 February 2019, 21:42 | Updated: 28 February 2019, 21:51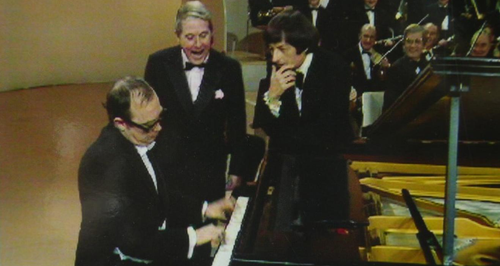 As we learn the sad news that the legendary pianist and composer has died, relive the moment – 48 years ago – when 'Andrew Preview' became a household name.
Throughout his life, the great German-American virtuoso gave us many memorable performances, working with so many of the finest musicians of the 20th century. However, one of his most-loved moments was not on the concert stage, but on a TV comedy show.

Back in 1971, André Previn appeared alongside Morecambe and Wise on their prime-time show. The premise was that hosts had hired Yehudi Menuhin to perform and Previn flew in to conduct. But then he discovers that Menuhin has been cancelled and the hapless Eric will play Grieg's Piano Concerto. The result is just magical.


Previn told Classic FM in 2009 that at first he was worried about the sketch. He said: "I told them, 'Make any fool of me you like, but I won't have you make fun of the music'. Eric was worried too. I wasn't a comedian and he said, 'If anyone thinks we're trying to be funny, we're finished. We must act as though it's very serious'.
"To this day when I walk down a street in London someone will shout out, 'Hey, Mr. Preview'. Every single time."
André Previn died at his Manhattan home on 28 February 2019, aged 89. You can read more about his music and legacy here.