Aled Jones launches uplifting new podcast to celebrate the goodness in the world
14 April 2020, 12:07 | Updated: 14 April 2020, 12:11
As the world continues to fight COVID-19, Aled Jones' podcast is just the dose of positivity that we all need right now.
Welsh tenor and Classic FM presenter, Aled Jones, has launched a podcast to lift people's spirits during the coronavirus lockdown.
As well as highlighting the good news stories we rarely hear, the cheerful new podcast, Oh My Goodness, will see the singer joined by a special guest in each episode to hail unsung heroes and bring selfless acts of kindness to make our days that little bit happier.
Sharing his thoughts on the podcast, Aled said: "It's a tough time at the moment and for many the world must seem a broken place.
"Oh My Goodness aims to uplift and entertain while providing a peaceful place in an uncertain world. We hope that listeners, whether at home on their own, our walking and exercising will feel part of our OMG community."
Click here to view the NHS's latest coronavirus advice >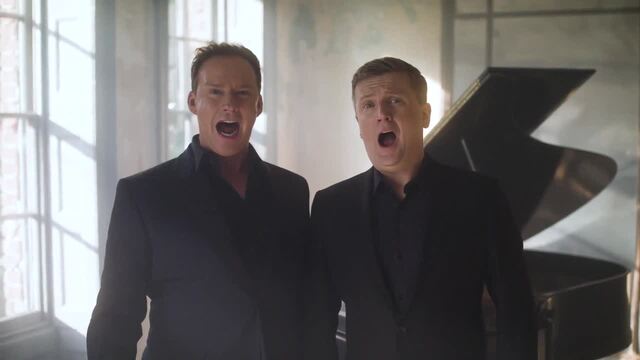 Russell Watson and Aled Jones sing 'Here's To The Heroes'
In the first episode, Aled is in conversation with one of his favourite people – 'cockney voice of reason' and former Chaplain to Her Majesty the Queen, Rev Canon Ann Easter.
The friendly duo reflect on the kindness of individuals and pay tribute to those who sacrifice so much to help make the world a better place during the coronavirus outbreak.
To help Aled spread the love, the podcast will also include poignant performances from English singer-songwriter, Emily Maguire – the perfect way to brighten your day.
Oh My Goodness is available to stream now via Global Player.