Orchestra's symphonic 'Lord of the Rings' turns Royal Albert Hall into epic Middle Earth
21 August 2023, 17:15
Epic 'Lord of the Rings'! Orchestra turns Royal Albert Hall into Middle Earth | Classic FM Live
A soaring movie music classic, and a glorious symphonic scene that all J.R.R. Tolkien fans will never forget.
The evocative music Howard Shore created for The Lord of the Rings always has the power to transport us to a place of fantasy and wonder.
Just a few bars of 'Concerning Hobbits' or 'The Council of Elrond' conjures up the image of green rolling hills, the circular-windowed cottages of J.R.R. Tolkien's fantasy 'Shire', and Frodo Baggins and the Fellowship out on their famous quest.
And the setting of this performance is as epic as the story itself: London's Royal Albert Hall. An audience of 5,000 watched in that iconic arena as Shore conjures Middle Earth in music. Watch it all unfold above.
Read more: The Lord of the Rings soundtrack: all you need to know about Howard Shore's score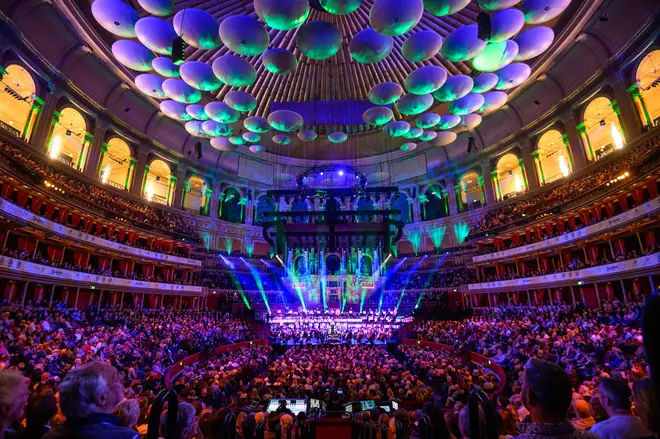 This stunning performance was given by Classic FM's Orchestra in the South of England, the Bournemouth Symphony Orchestra, under the baton of music director Kirill Karabits. The footage is taken from a special movie music edition of Classic FM Live, from October 2022.
Shore's music to the trilogy is categorised by his deft use of 'leitmotifs', or repeated musical themes assigned to characters and locations.
Whether it's the sweeping strings and arpeggios to musically illustrate the Rivendell valley, or the airy, syncopated passages evoking sprightly Hobbits, Shore's score is musical scene-painting at its very best.
In the almost 25 years since it was first heard by cinemagoers, The Lord of the Rings has gained Shore no less than four Grammys, three Oscars and two Golden Globes.
It's a score that has also been a firm favourite in the Classic FM Movie Music Hall of Fame, our poll of the nation's most-loved film scores. We'll be counting down 2023's movie music chart on Monday 28 August – join us then to find out how Shore's music has placed this year.
Listen to the Classic FM Movie Music Hall of Fame 2023 live on Global Player – beginning at 9am on Monday 28 August.