See each individual line of Pachelbel's Canon in this dazzling and gorgeous visualisation
22 February 2019, 17:49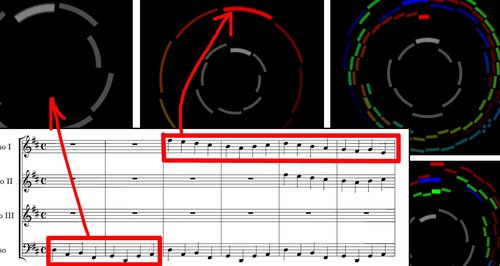 A brand new way way to see a piece we all know so well: this video takes Pachelbel's classic Canon in D and turns it into a hypnotic visualisation.
Beginning quietly and beautifully with that cello line, this visualisation shows you the complex and highly fascinating structure of Johann Pachelbel's most famous work.

And it's very soothing, somehow. See for yourself.