This stirring, under-appreciated gem is the reason we miss James Horner so much
22 June 2016, 16:10 | Updated: 22 June 2016, 16:29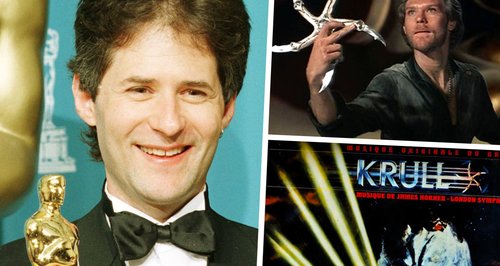 James Horner's scores for blockbusters like Titanic, Aliens and Avatar may have grabbed the attention, but it's one of his lesser-known works that we like to remember him by.
Horner by name, horner by nature - this excerpt from 1983 cult sci-fi swashbuckler Krull has not been remembered favourably by history (it featured Liam Neeson, but also Mark Fowler off EastEnders). But the music, well… have a listen to 'Ride of the Firemares':
Film music doesn't get more Wagnerian or more Holstian than this. Horn signals, trumpet calls, fluttering Rhinemaiden strings, and a bonkers chromatic trumpet duet at the end.
Listen to our last interview with James Horner
Here it is as it appears in the film, complete with terrible green-screen, excessive helicopter shots and flaming horse hooves: