Michael Giacchino's 7 best film scores
27 June 2018, 15:41 | Updated: 6 July 2018, 09:05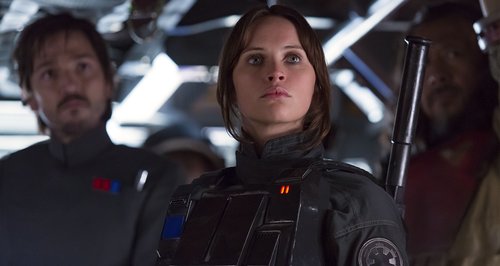 American film composer Michael Giacchino has scored movies as varied as Mission: Impossible and Inside Out. These are, we think, his absolute best.
1. The Incredibles (2004)
This 2004 blockbuster from Pixar and Disney tells the story of a family of superheroes who have to keep their incredible powers secret.
The film is a fast-paced, fun-packed kids' film with plenty of nods to the superhero genre. And Michael Giacchino's soundtrack fits perfectly – the music recalls classic spy thrillers and superhero movies with sexy brass and toe-tapping percussion. It's James Bond meets Mission Impossible meets Superman… but with a knowing grin.
2. Mission: Impossible III (2006)
Giacchino came on board to score the third instalment of the much-loved franchise, released in 2006. It's a big-budget thriller and Giacchino creates an epic score to match. While Agent Ethan Hunt is on the, ahem, hunt, for the bad guys, Giacchino ratchets up the tension with irresistible riffs, driving strings and eerie brass.
3. Star Trek: Into Darkness (2009)
To put it simply, Giacchino's score for Star Trek: Into Darkness (2009) re-defined Star Trek's musical landscape. An incredible achievement, considering the musical history associated with the Star Trek franchise.
The main theme is driven by chiming percussion, fuelled by intensifying strings and led by the thematic brass section, which creates a fanfare that wouldn't be out of place in a Western film, yet it still works here.
And of course, the End Credits pay homage to Alexander Courage's original television theme, which Giacchino has seamlessly weaved into his own rousing motifs.
4. Jurassic World (2015)
The fourth instalment of the Jurassic Park series is set 22 years after the third film, and tells the story of when a cloned dinosaur breaks loose on the fictional Central American island of Isla Nublar.
Giacchino had very large John Williams-shaped shoes to fill with this soundtrack, but he perfectly incorporates Williams's original motif into his own epic orchestral score. Threatening brass, spine-tingling strings and thundering percussion make this the perfect soundtrack to a long-awaited sequel.
5. Spider-Man: Homecoming (2017)
Giacchino was accidentally revealed as the composer for the 2017 release of Spider-Man: Homecoming when producer Kevin Feige slipped up in a 2015 interview. The electric fast-paced score includes the theme from the 1960s animated series, which was also based on the Marvel Comics. It is now officially the second most successful Spider-Man film ever made.

6. Up (2009)
It's the animated movie which left you in a horrible, weeping mess after the first 10 minutes – and no less can be said for its gorgeous soundtrack, which won Giacchino a Grammy Award for Best Score Soundtrack in 2010. Here's 'Married Life', played by a string quartet with lots of mischievous pizzicato and lovely legato melodies:
7. Rogue One (2016)
John Williams had scored every instalment of the Star Wars franchise since 1977 – until he handed the baton over to Giacchino for Rogue One in 2016. And Giacchino absolutely ran with it – his score is nostalgic yet original, and full of brassy goodness. A 110-piece orchestra and 90-person choir performed the music, helping to create one of the composer's biggest and best soundtracks to date.