The amazing vocal group Voces8 has created this spine-tingling cover of Ben Folds' The Luckiest
13 February 2017, 16:20 | Updated: 13 February 2017, 16:44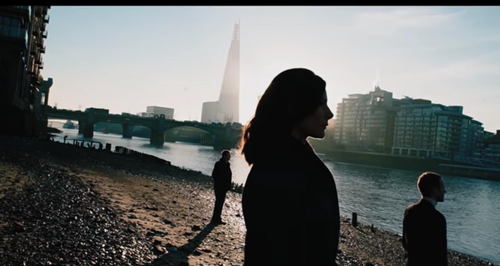 Voces8 are one of the best small vocal ensembles around – you may have seen their stunning re-interpretation of Elgar's Nimrod for Remembrance Day.
Now they've turned their hands to something very different – a Ben Folds song that featured on the soundtrack for the recent film About Time.
Here's the first verse:
I don't get many things right the first time,
In fact, I am told that a lot
Now I know all the wrong turns the stumbles,
And falls brought me here
And where was I before the day
That I first saw your lovely face,
Now I see it every day
And I know


That I am the luckiest
Here's a taster
If there's any day when you can ramp up the cheesy Romance it's Valentine's Day. So we'll be listening to this on repeat.
And here's the full version
Join us tomorrow, 14 February for a special Valentine's Day Requests from 1pm and a special Smooth Classics at 7, when we'll be playing the most Romantic music ever written.