Sir Stephen Cleobury, former King's College music director, dies aged 70
25 November 2019, 12:39 | Updated: 25 November 2019, 12:41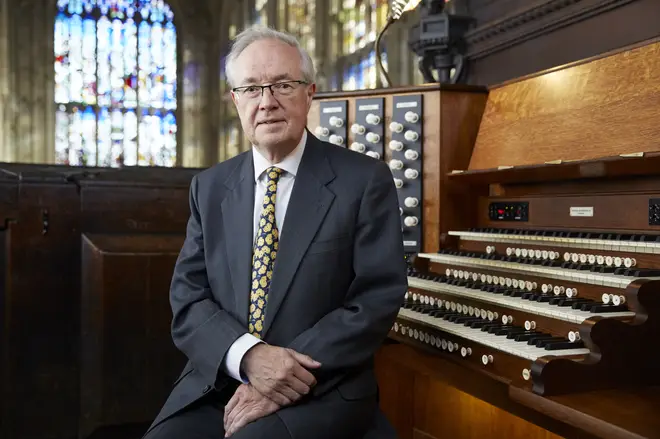 The former King's College Director of Music died peacefully in his hometown of York during the night of 22 November.
Sir Stephen Cleobury, former Director of Music at King's College, Cambridge, has died aged 70.
The British conductor and organist, who was knighted in 2019, died peacefully in his hometown of York during the night of Friday 22 November.
The sad news comes after Cleobury had been experiencing a long-term illness.
"As Director of Music, Sir Stephen served this College with distinction for nearly four decades." said Provost, Professor Michael Proctor.
"On this truly sad day, the College community, and indeed many around the world, are mourning his passing with a profound feeling of loss. Our thoughts and prayers are with Sir Stephen's family and the Choristers and Scholars of our choir who worked so closely with him."
Stephen Cleobury took up the post of Director of Music at King's College, Cambridge in 1982 and helped to cement the choir's reputation as one of the finest in the world, while also championing new choral music extensively over his 37-year tenure.
He commissioned new music annually for King's College's A Festival of Nine Lessons and Carols, and established both the annual Easter at King's festival and Concerts at King's, which featured world-class performers, including singers Bryn Terfel, Andreas Scholl, and Gerald Finley, trumpeter Alison Balsom, violinists Jennifer Pike and Rachel Podger, and the Monteverdi Choir.
The Choir of King's College, Cambridge established its own record label in 2012.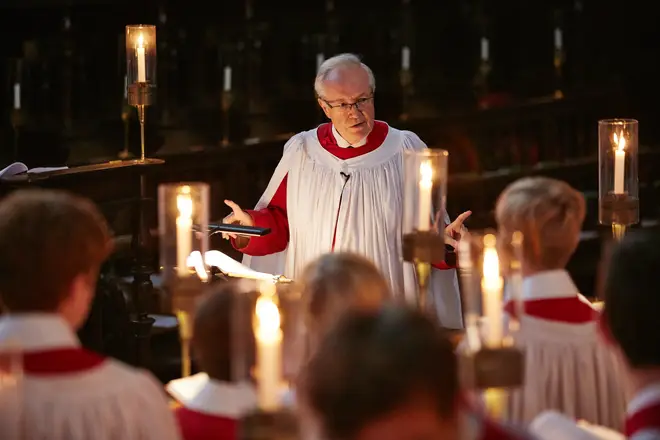 In 2018, Cleobury conducted the Choir in the 100th anniversary of A Festival of Nine Lessons and Carols, which was broadcast live from King's College and heard by millions around the world.
He retired in September 2019 and was succeeded as Director of Music at King's College, Cambridge by choral conductor and organist Daniel Hyde.
Hyde left school to become an organ scholar under Cleobury at King's – a scholarship he describes as "the most prestigious and time-consuming of organ scholarships".
Speaking to Classic FM, Hyde has said:
"I think one of the most important things Stephen passed onto generations of organ scholars was a high level of professionalism. He set the bar very high and it is a bar below which you don't stoop."
Classic FM presenter, Catherine Bott, added:
"Stephen was so courteous and reliable. That feeling you don't always get with other conductors – you knew you could absolutely rely on Stephen. And if anything went wrong, he always made sure it was righted."
When Cleobury was knighted in the 2019 Queen's Birthday Honours for services to choral music, he told Classic FM:
"I'm very thrilled and delighted, and quite literally honoured! It's a wonderful thing to have this recognition of what I've spent my life doing. It's an honour, also, for the whole activity of choral singing."
His passion for, and dedication to, singing was absolute.
"To be a singer is a great thing; you use every aspect of your body," Cleobury said speaking to Classic FM when his knighthood was announced. "You use your physique, your brain and intellect, and you express your heart and emotions."
"It's been a great privilege for me to nurture many generations of young people coming through that and learning the joys of it," he said.
Speaking with BachTrack recently, Cleobury said:
"There's no doubt that in the activity of singing and taking part in a choir, and perhaps learning some of what might be thought to be old fashioned values now – teamwork, loyalty, punctuality – you learn a lot of life skills. So I would just say, 'Get out there and sing!'"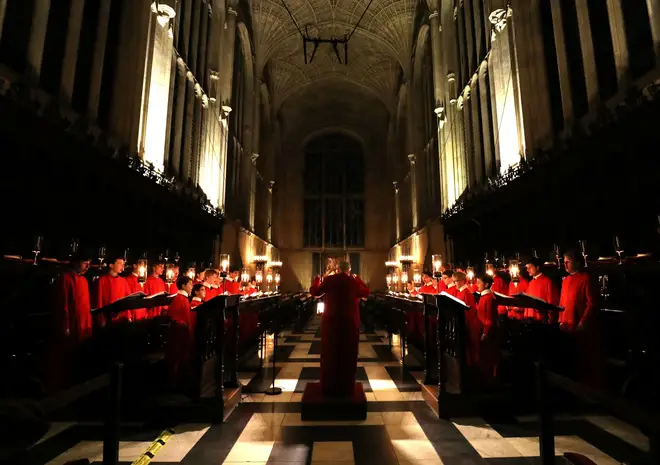 Prior to his esteemed position at King's, Cleobury was Head of Music at both Northampton Grammar School and St Matthew's Church in Northampton in the 1970s.
He has collaborated with several prestigious ensembles, including the Academy of Ancient Music, the Orchestra of the Age of Enlightenment, the Philharmonia and the Britten Sinfonia, and was Chief Conductor of the BBC Singers between 1995 and 2007.
Cleobury was President of the Friends of Cathedral Music and of the Herbert Howells Society. He received an honorary doctorate from the University of York in 2018.
Also a busy organist, Cleobury was an organ scholar at St John's College, Cambridge under George Guest. He was sub-organist of Westminster Abbey before he became the Master of Music at Westminster Cathedral in 1979.
He recorded several discs of organ music in his lifetime, including performances of Elgar and Howells on the organ of King's College.
Cleobury was President of the Royal College of Organists from 1990 to 1992.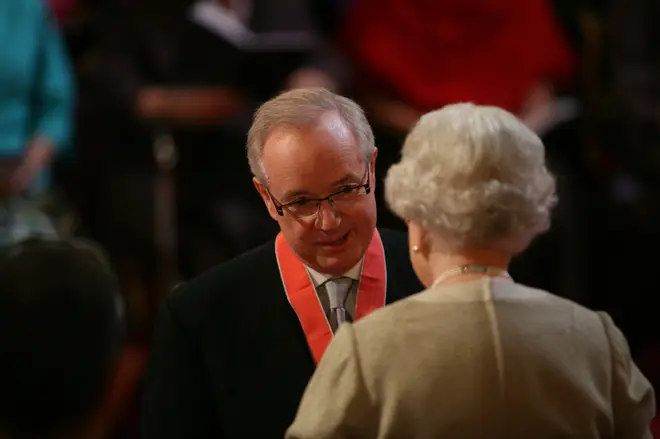 Organist and Director of Music at Pembroke College, Cambridge, Anna Lapwood has told Classic FM:
"I only knew Stephen for a short time, but the thing that struck me right from the start was his unending dedication to inspire and encourage the next generation of musicians.
"Here's a story that, for me, sums up what a special man he was: he was showing a group of school girls the organ at King's, and when he was demonstrating he said 'if the organ scholar wanted to achieve this sound, she might pull out the oboe stop.'
"There are very few people who would think of changing the pronoun in that way, but he did without flinching."
As well as being knighted in 2019, Cleobury was appointed Commander of the Order of the British Empire (CBE) in the 2009 Queen's Birthday Honours.
The day of Cleobury's death happened to also be Saint Cecelia's Day – the annual celebration of the Patron Saint of Music, something incredibly fitting and poignant for those that knew him. Cleobury is survived by his wife, Emma, and four daughters.
A book of condolence is available at King's College Chapel and here online.