Sir Neville Marriner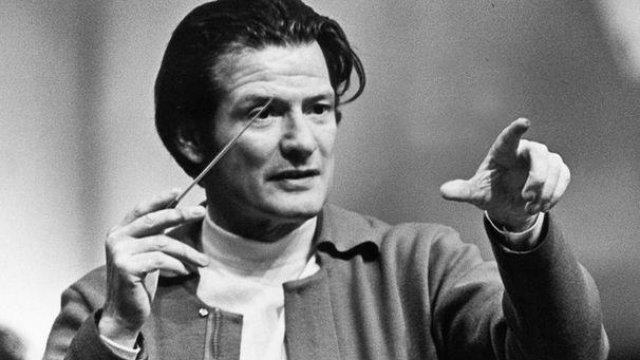 Born April 15th 1924, Marriner saw action in WWII when he participated in motorboat raids into France with the Royal Navy in the build-up to D-Day. He was invalided due to kidney injury.

After the war he completed his studies in France at the Paris Conservatoire with René Benedetti. Having taught at Eton College for a year (1947 - 1948), he became a professor at the Royal College of Music as well as being a member of the Martin String Quartet. It was at this time that he also formed the Jocobean Ensemble keyboard player and musicologist Thurston Dart and orchestral player Peter Gibb.

Marriner joined the Philharmonia Orchestra as a violinist in 1952, and became principal second violin of the London Symphony Orchestra in 1956 for the next 12 years.

In 1969, Marriner became the first music director of the Los Angeles Chamber Orchestra.

Marriner served as associate conductor of the Northern Sinfonia from 1971 to 1973, and as artistic director of the South Bank Summer Music Festival in London between 1975 and 1977.

From 1979 to 1986, he was music director of the Minnesota Orchestra before going on to be principal conductor of the Stuttgart Radio Symphony Orchestra from 1986 to 1989.

Marriner was appointed CBE in 1979, knighted in 1985 and appointed Companion of Honour in 2015. He was honoured by the Austrian Music Academy with two Gemeinde Awards for his Mozart recordings, and was made an officer of the Ordre des Arts et des Lettres.

With an illustrious career and extensive discography behind him, Sir Neville Marriner was still performing with the orchestra he founded - the Academy of St Martin in the Fields - when he died at the age of 92 on October 2nd 2016.

His son is clarinetist Andrew Marriner, Principal Clarinet of the London Symphony Orchestra.
View more
Discover Sir Neville Mariner
Sir Neville Marriner video