How 'Cats' star Francesca Hayward went from the Royal Ballet to taking Hollywood by storm
13 December 2019, 16:15 | Updated: 13 December 2019, 16:51
Her journey from the Royal Opera House stage to a Hollywood film set has been an extraordinary one. We speak to 'Cats' breakout star Francesca Hayward about the pressures of performing live, singing in front of Judi Dench and how she first fell in love with ballet.
British ballerina Francesca Hayward is the new breakout star of Cats, Tom Hooper's star-studded, live-action take on the Andrew Lloyd Webber musical.
Hayward, a Principal Dancer at London's Royal Ballet, plays the leading White Cat, Victoria – famously a dance-only role, and one that Francesca rather heart-warmingly remembers acting out, 20-odd years ago, for friends and family in her living room.
"I just heard about the audition for the part of Victoria and it's one that when I was little, I always loved to perform in my living room from the video of Cats I had," she recalls, speaking exclusive to Classic FM.
"So I thought well, as a principal dancer I've got nothing to lose, so let's give it a go and see what happens."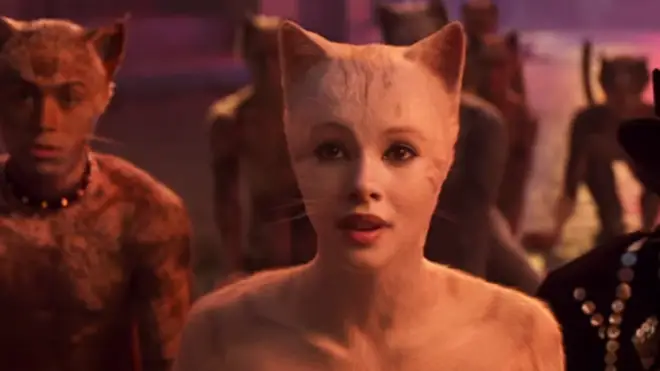 Born in Nairobi, Kenya, Hayward moved to West Sussex when she was two years old, to live with her grandparents. And it was there that she discovered her love of ballet – specifically, after watching an old recording of Tchaikovsky's Nutcracker.
"I learned ballet from watching videos," she says, "Mostly from the video shop of the Royal Ballet – but really whatever my family could find."
Having worked her way through piles of old recordings, Hayward eventually begged to be taken to the Royal Opera House to see a live ballet.
"I remember just being completely captivated," she says.
"Apparently, I didn't move for the whole thing – most small children fidget, but apparently people were coming up to my parents and saying they'd never seen a child sit so still. And in the interval, all I would do was dance around."
After attending local dance classes, Hayward's ballet talents were clear. Her teachers encouraged her to audition for the junior section of the Royal Ballet School. At the age of nine, Hayward became a Junior Associate at the prestigious school.
Did it feel like a huge life shift, we ask her, to move away from the Royal Ballet for the first time and enter the world of Hollywood?
She nods – but the pressures of each, she explains, are different.
"As a dancer at the Royal Opera House, I perform live all the time. So, I actually enjoyed having the more relaxed environment of not having the pressures of performing live on film. But also, that comes with you need a lot of stamina because you're required to do things a lot over and over again."
In Cats, Hayward was also required to sing for the first time – a skill generally out of the comfort zone of a ballerina. Her song, 'Beautiful Ghosts', was written specially for her by Cats composer Andrew Lloyd Webber and pop star Taylor Swift, who also stars in the movie.
"I had only sung at school for fun, so I had some great singing coaches [for Cats] who taught me all about the world of singing and very quickly showed me how to open up my voice and gain a bit more confidence."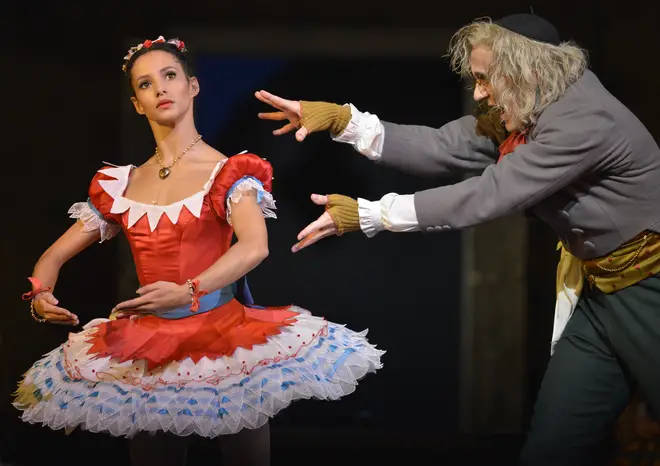 Since being cast in Cats, the Nairobi-born dancer has appeared on chat shows worldwide, and was recently chosen as one of Meghan Markle, the Duchess of Sussex's 'Forces for Change'. She describes her nomination as an "amazing privilege".
And on top of all that, Hayward is also now back with the Royal Ballet. Her performance in Coppélia was recently given a four-star review by The Guardian.
Does Francesca see herself staying in Hollywood now, or going back to the Royal Ballet full-time?
"I mean, that's a really nice sentence to say out loud. I took a few months off to film Cats, so I definitely feel like I need to be at the Royal Opera House for a while just cementing myself back there again. But definitely open to loads more opportunities now.
"I never thought that this would be something I would do and I'm so grateful that I did. I'm open to lots more exciting things that might happen."
Cats is out in cinemas from 20 December 2019.