Lizzo plays the flute with NY Philharmonic to kick off virtual 2020 graduation ceremony
8 June 2020, 13:40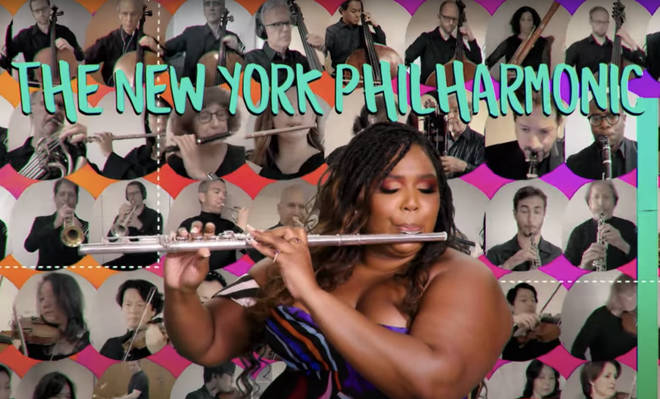 For students graduating remotely this year, flute goddess Lizzo – alongside members of the wonderful New York Philharmonic – made a strange time that bit easier, with music.
Rapper, singer and flautist extraordinaire, Lizzo, began yesterday's 'Dear Class of 2020' ceremony with, well… pomp and circumstance.
Wielding her trusty flute, Sasha, Lizzo played a rousing rendition of Elgar's Pomp & Circumstance March No. 1 ('Land of Hope and Glory') – also known as the 'graduation song' – to celebrate students in the US who will be graduating remotely this year.
Rather wonderfully, she was joined in the YouTube livestream by members of the New York Philharmonic. Their floating heads appear alongside a trap beat, as Lizzo announces: "Congratulations to the class of 2020. Now let's turn it up!"
Read more: Why do Americans have Elgar as their graduation music? >
The video also included photos of graduates participating in protests across the US, acknowledging the #BlackLivesMatter movement and the unique time in which students are experiencing this landmark moment in their lives.
Sadly for many students, lockdown restrictions due to the coronavirus pandemic have meant finishing semesters online, and celebrating their achievements with virtual ceremonies.
Iconic leaders and artists from across the US, including the Obamas and Beyoncé, took part in the live stream to offer their congratulations to graduates and their families, while also taking time to acknowledge the moment we currently find ourselves living in, due to the ongoing pandemic and protests.
Watch the full replay of 'Dear Class of 2020' here.