This pianist just played the most amazing improvisation on the habanera from Carmen
18 July 2016, 15:46 | Updated: 5 January 2017, 13:24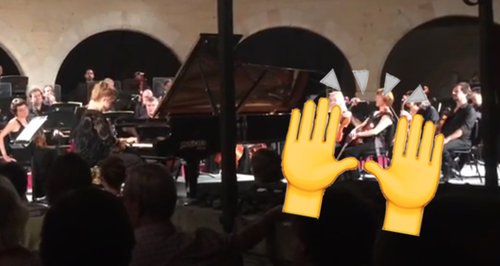 The brilliant Venezuelan pianist Gabriela Montero has made a name for herself as a brilliant improviser – and if you want to know why, watch this epic NINE MINUTE improvisation on the habanera from Bizet's Carmen.
After playing Grieg's Piano Concerto at a concert in Mallorca, Gabriela treated the audience to one of your famous improvisations.
Using the habanera from Bizet's Carmen as inspiration, she took the audience on a tour of the history of classical music – starting with a bit of Baroque counterpoint, referencing the music of South America – before closing with… some Scott Joplin.
You can listen to the whole improvisation here
The Scott Joplin vibe kicks in at 7.22.
*feelings of inadequacy*