Amy Dickson on capturing the perfect sound
25 April 2013, 19:57 | Updated: 5 January 2017, 16:13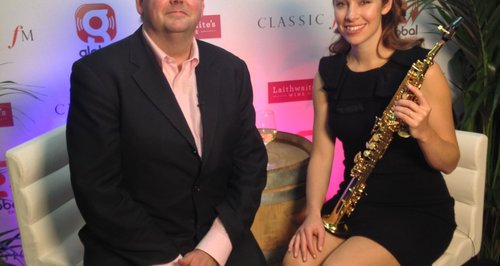 The classical saxophonist shares her love of the instrument with Tim Lihoreau ahead of her performance at Classic FM Live
Saxophonist Amy Dickson takes time out before Classic FM Live to chat to Tim Lihoreau about her student days, her current album Dusk And Dawn, and how you fill the Royal Albert Hall with the sound of a soprano saxophone.
She's also all about taking risks, it would seem: "I've never drunk before a concert before, so cheers!" she said as she casually swigged a specially selected white wine.
Reading this on the Classic FM app? Watch the video on YouTube here.