Listen to Bill Turnbull's new podcast for animal lovers
24 June 2020, 10:38 | Updated: 3 July 2020, 21:06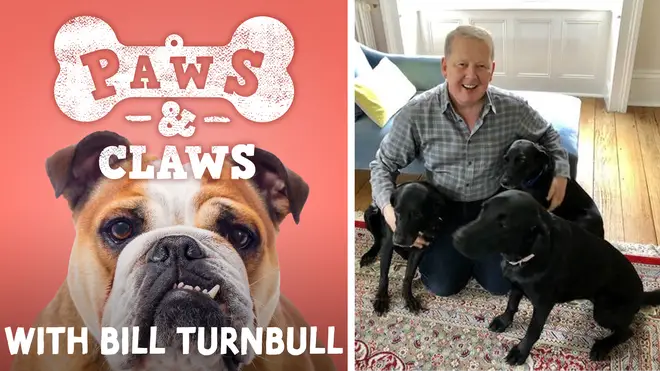 'Paws & Claws' features Bill Turnbull in conversation with fascinating guests, talking about the pets in their lives, and what they mean to them – with great anecdotes to boot.
Like millions of people in the UK, Classic FM presenter and broadcasting legend Bill Turnbull is an animal lover.
He's the proud owner of three black Labradors, and has been rolling around on the floor with dogs since he was a toddler.
And now in his new podcast Paws & Claws, he will be sharing his love for pets, and inviting fascinating guests to join him to do the same – listen to the trailer below.
Listen & Subscribe to Paws & Claws: Global Player | Apple Podcasts | Spotify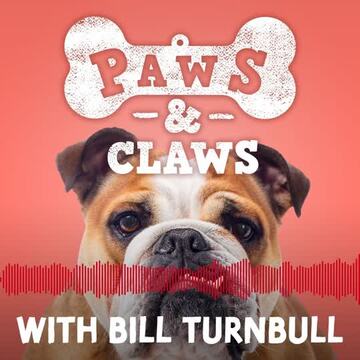 Trailer: Claws & Paws with Bill Turnbull
In the first episode, Bill finds out that his first guest, TV presenter and journalist Susanna Reid is a slave to her cat: "She sleeps on my bed and the thing is that she's then used to of course getting up at four in the morning" (Susanna is a presenter on Good Morning Britain).
"There was an occasion once where I overslept my alarm which never, ever happens but did happen on one occasion... she [was] a very good backup alarm, because of course she's used to being fed at that time of the morning so if you're not awake to feed her she definitely has something to say about it.
"So she woke me up that morning... She'll just climb on top of your body and the weight of her is enough of a backup alarm to wake me up."
Classic cat.
Other guests appearing include journalist Nick Robinson, TV and radio personality Johnny Vaughan and filmmaker Danny Wallace – see all episodes currently available below, and check back in for future episodes.
Click here to discover more Classic FM podcasts >
As well as presenting a morning weekend show on Classic FM, Bill Turnbull is the host of our Pet Sounds series on Classic FM, broadcast around bonfire night to help provide the most soothing, calm soundtrack to help settle your pets amidst the bangs and crashes.
Speaking about that particular show, Bill has said: "These can be very difficult evenings for pets with all the bangs and flashes. During the show I hope that pets – and their humans – will get in touch to let us know how they're getting on. And that they'll understand they are not alone, and we're all supporting each other."
Listen to Episode 1 of Paws & Claws featuring Susanna Reid now below, on Global Player, or wherever you get your podcasts.
Listen to Paws and Claws with Bill Turnbull