The Amelia Trust Farm
21 August 2019, 21:51 | Updated: 21 August 2019, 21:58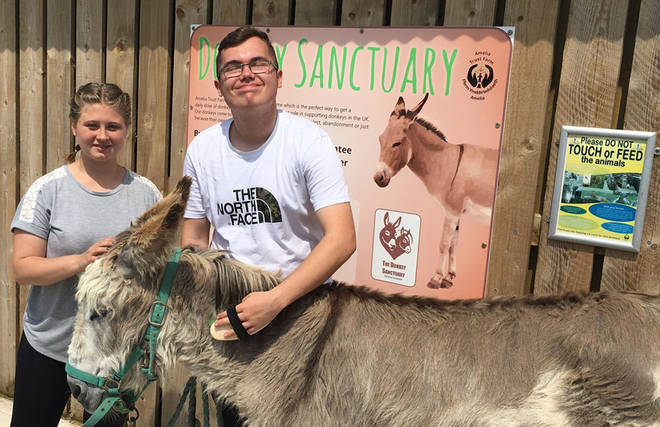 Classic FM's charity Global's Make Some Noise is proud to support The Amelia Trust Farm.
The Amelia Trust Farm is a small charity that provides a unique learning experience for disadvantaged and vulnerable young people at a critical time in their lives.
The charity supports young people aged 11-18 who are struggling in mainstream education due to learning disabilities such as autism and ADHD, or have suffered abuse or neglect.
Often, they have come through the care system and are at risk of self-harm or turning to substance abuse or anti-social behaviour.
Ben's Story...
The Amelia Trust Farm helps children like Ben, who was diagnosed with dyspraxia at the age of 7.
Dyspraxia is a developmental co-ordination condition that causes a child to perform less well than expected in daily activities for his or her age.
Ben struggled at school and experienced bullying there. His mental health deteriorated and he was referred for specialist support but refused to speak to anyone.
Ben became so anxious that he wouldn't leave his bedroom and started to receive out-of-school tuition but he wouldn't engage with his tutor.
Ben was referred to The Amelia Trust Farm where he soon started to talk to the team about what he was going through.
Ben's mum can't believe the difference in his self-confidence levels and commented: "He was totally lost and would not leave the house but now he looks forward to going to the Farm. He feels safe and it is such a lovely place to be. He has made friends and has learned so much about the animals. It really has changed his life."
The Project...
Global's Make Some Noise is proud to support the charity's new Occupational Therapy project, which provides one-to-one sessions to help disadvantaged children and young people live independently and have a sense of identity.
Through the project, the charity uses animals and their outdoor space to deliver therapeutic activities helping young people return to mainstream education, take on training or start employment.
With your help, we can help support this project and many more across the UK.
Click here to donate now.