The most glamorous red carpet looks from the classical world
2 March 2018, 14:07 | Updated: 2 March 2018, 14:16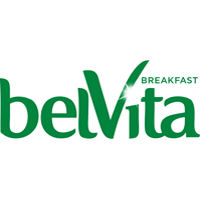 Promoted by belVita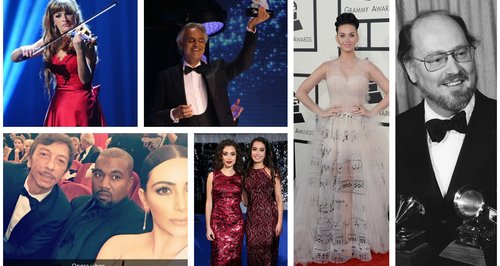 It's Awards Season, and here's something to prove that classical music brings just as much glitz and glamour as the stars of stage and screen. Expect classical stars, operatic moments, and classically-inspired red carpet creations.
Fun on the red carpet, brought to you by Belvita - we're here to prove classical music can look as good as it sounds!
Katy Perry's La Traviata gown
This stunning creation was designed by Valentino, embroided with an excerpt from Verdi's opera La Traviata. Prior to her chart-topping fame, pop singer Perry studied classical voice and opera, most likely studying the score she would later wear to steal the show at the 2014 Grammy Awards!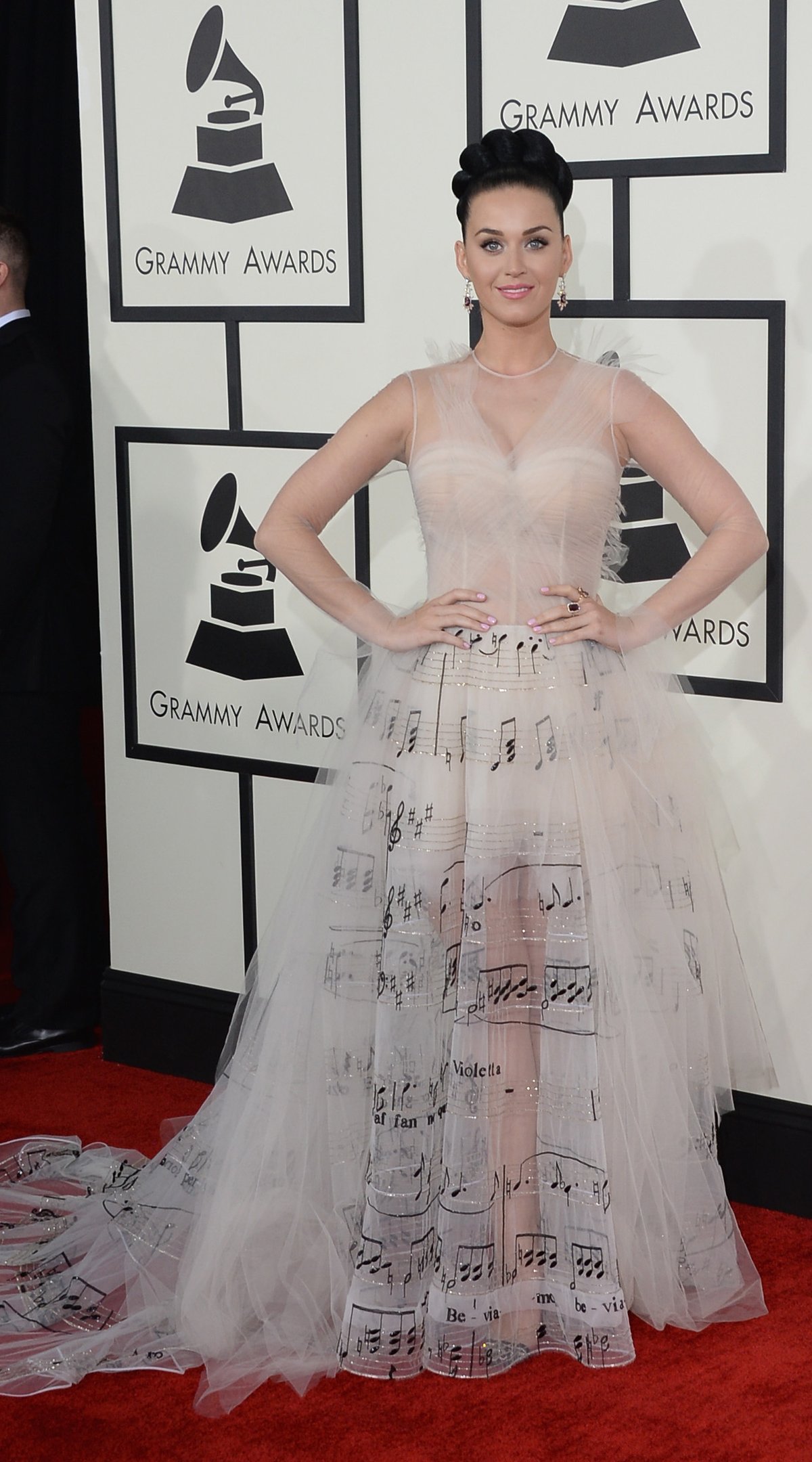 The Ayoub Sisters at The Global Awards
The Scottish–Egyptian multi-instrumentalist sisters, Sarah and Laura Ayoub are no strangers to the great stages of the world, and can plunge into pretty much any musical genre. Here they are at 2018's The Global Awards, following their nomination for Best Classical Artists.
Vintage John Williams
The movie music meastro, on the red carpet, clutching handfuls of awards. As if we would expect anything different - remarkably he's won 24 Grammy Awards, seven BAFTAs, five Oscars, and four Golden Globe Awards over his stellar career.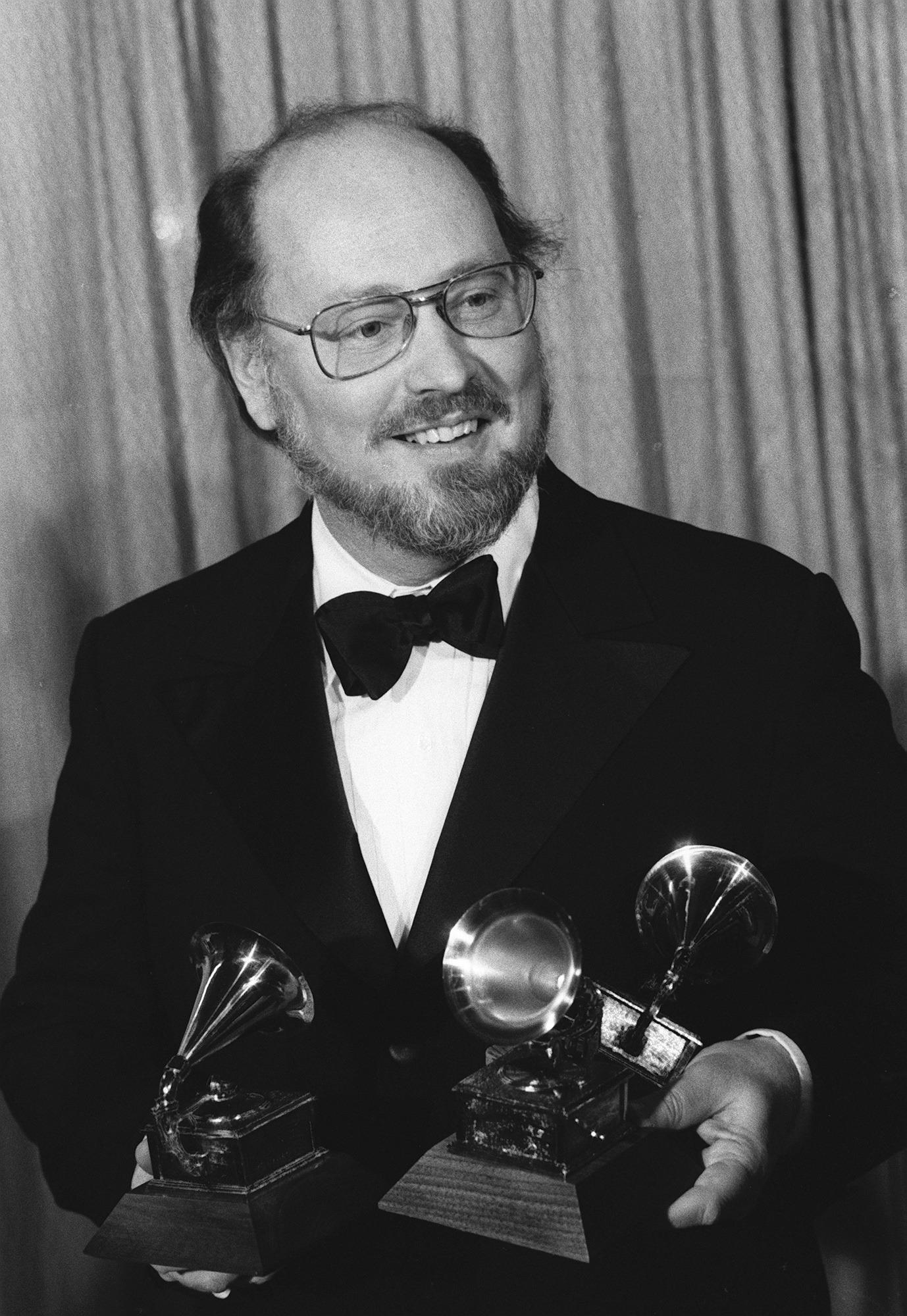 A classic look from Andrea Bocelli
The incredible Italian tenor soaks up the ovation after winning his Best Classical Artist at the 2018 Global Awards, right after belting out Puccini's 'Nessun Dorma'. What a guy - always in fine voice, always with a smile and reliably in a sharp Italian suit. Legend.
Selfie at the opera
Two of the world's most glamorous celebrities head to the opera, and bring about a social media storm. Not quite the red carpet, but red velvet seats, and a viral selfie from Kim Kardashian and Kanye West. The couple were in Rome for the 2016 premiere of Verdi's La Traviata, directed by Hollywood director Sofia Coppola and designed by fashion legend Valentino. And doesn't Yeezy look happy about it.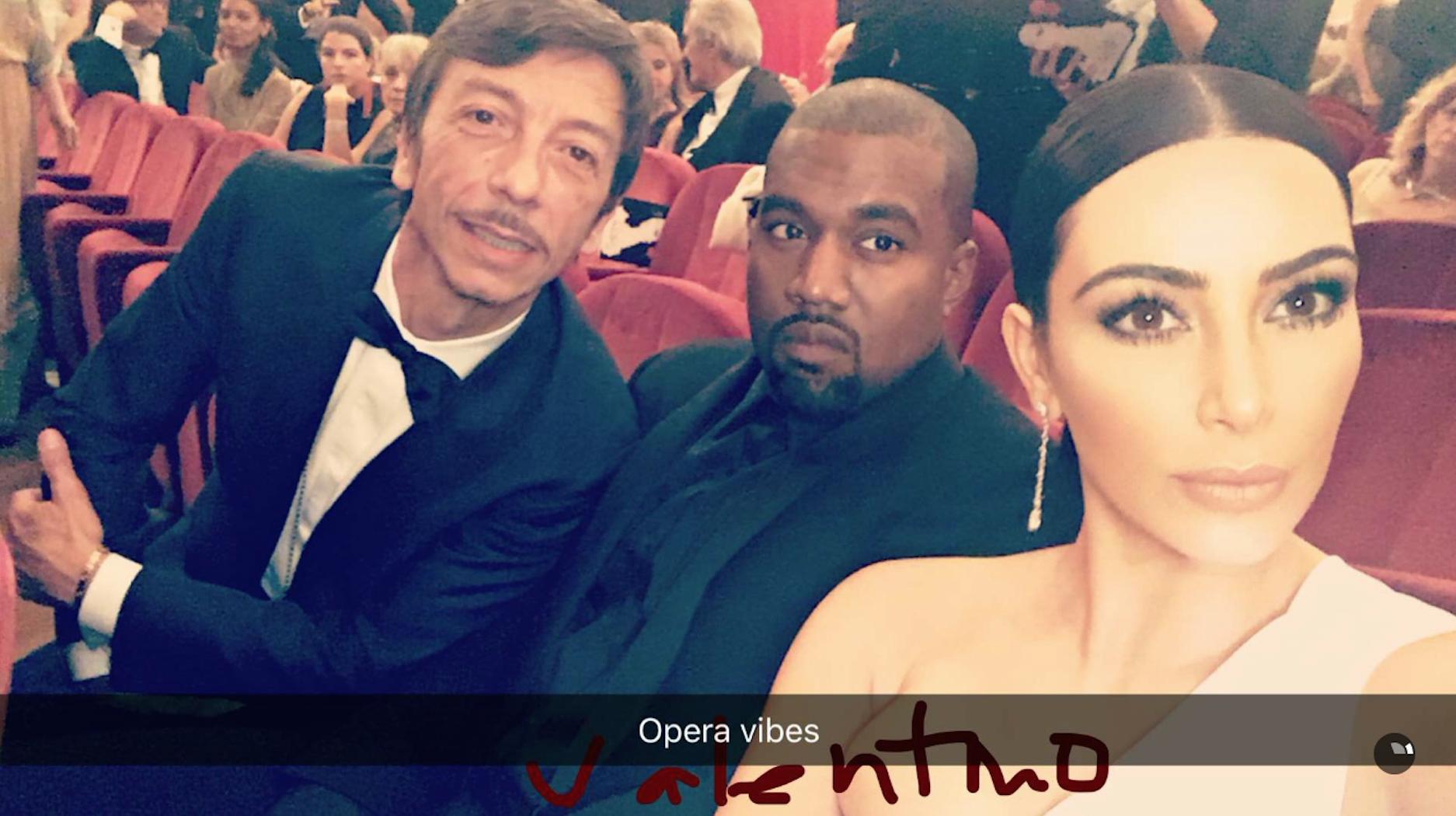 Singer-spotting at the BAFTAs
The British Academy of Film and Television Arts awards is always a good place to find the finest musical talent this country has to offer, with many of our greatest composers and artists honoured over the years. From 2014, fresh from West End, film TV success, it's star actress and singer Samantha Barks.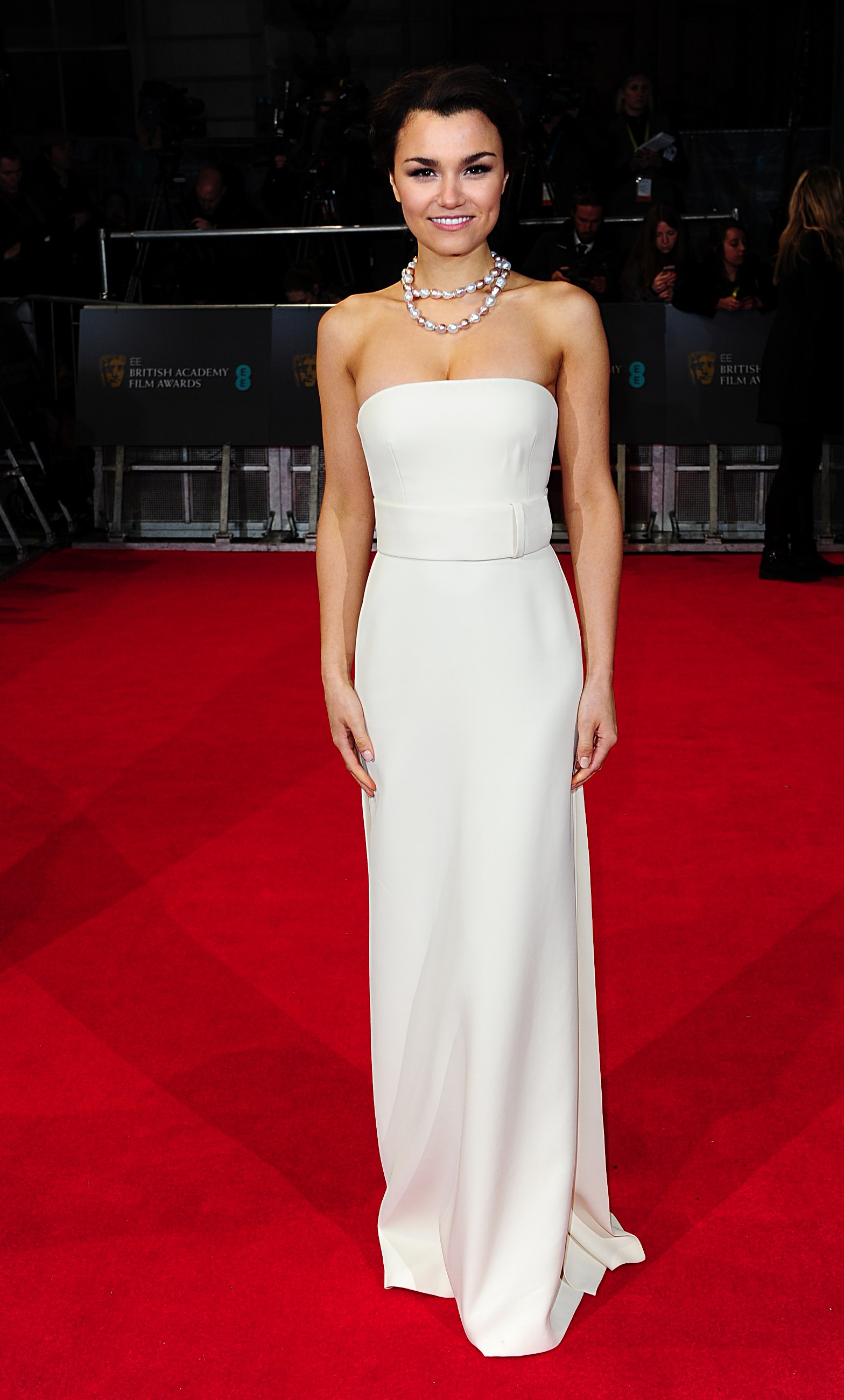 Nicola Benedetti - red carpet, then straight to the stage
The life of a musician - arrive and have that moment before the cameras, then head backstage for a few quick scales to warm up before a virtuoso performance. Here's Nicola Benedetti at the Royal Albert Hall in 2012 - and just a few minutes later she was smashing out some John Williams on the stage.